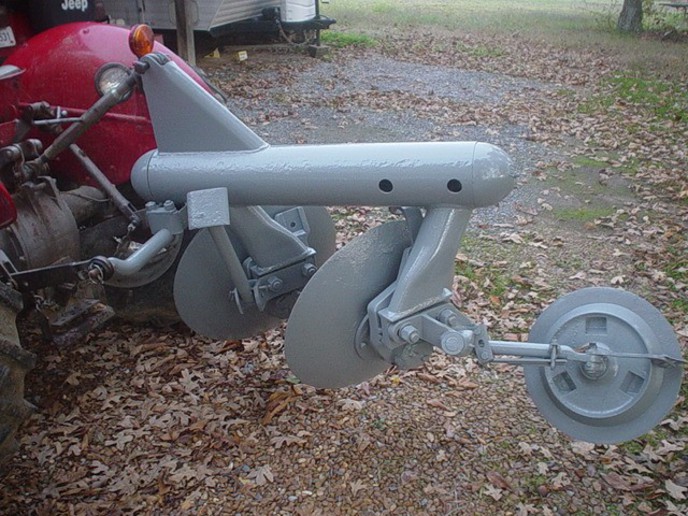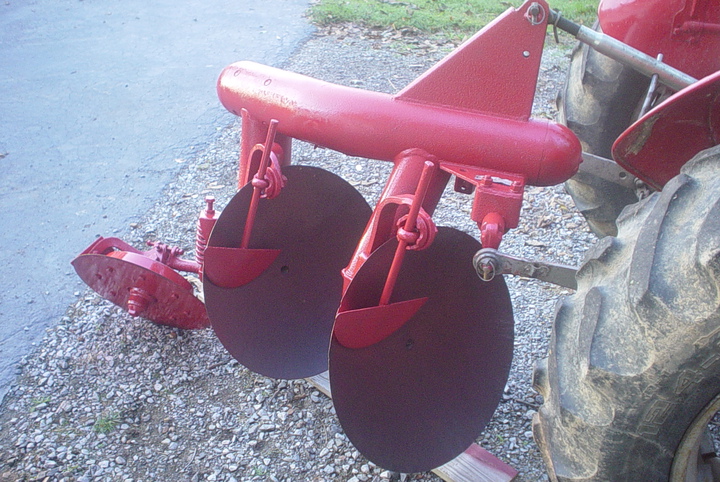 I understand you problem:
the disc plow must be setup to go straight, just like lining up the front wheels of a truck.
that rear guide wheel/disc must be adjusted to bite into the furrow and pull the plow disc back straight. The plow disc blades pull the plow to the left on my plow and the trail wheel guides it back to the right. when you get it adjusted properly it will go straight and follow the tractor.
I have a ferguson disc plow, but the same principle.
when the rear disc blade got worn down and would no longer hold the plow straight, mamy people quit using the disc plows,
your rear disc guide blade may be worn down, so its not gripping properly.
find and down load instructions on using the disc plow.
the first thing I had to do was replace the rear guide blade on both of our disc plows (I have the red one MF64 and my friend has the older gray plow, both do a good job.
I used plow coulter blades as replacement guide disc blade replacements, do not know if that would work on your plow.
need to see a picture of your plow.
good luck, old disc plows will plow where flat bottom plows fear to go.