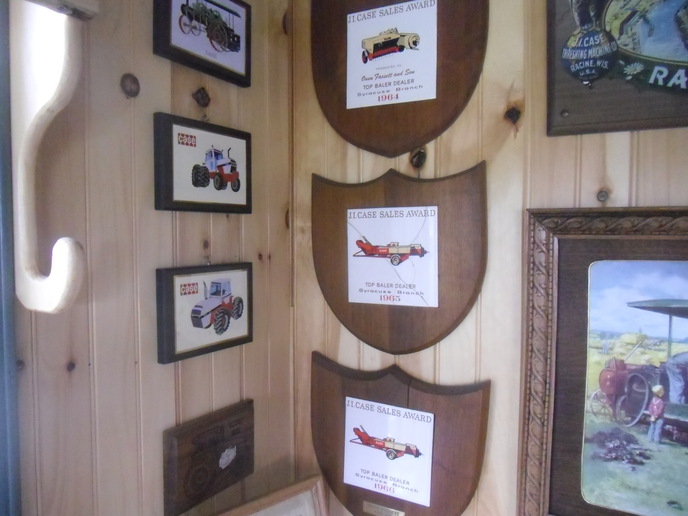 Jon,
If it looks as good as the combine, I would say $800-1000. I can walk you through any adjustments and tricks necessary to make the launcher work propperly, plus there are used launcher parts over in dad's house yet.
Dad was the Case Baler king. I don't know how many he sold over the years from NL's, NCM'c, 130's to 330's.
My highschool summers were spent assembling and repairing the 200-330 balers.
There was a particularly bothersome 330 that caused me to be late for my highscool graduation. I was having the same thoughts as Jerome Case had when he put a match to one of his Case threasures that he couldn't make work.
Loren
PS the White Eagle looks great hauling farm equipment.