I went to help a friend with his D15 Gas today (we were going to check out the PD because it was slipping, but putting on the PTO put that off until he's done with his current project), serial number showed it was a 63 but it clearly had Series II decals and was all original. He showed me what he bought with it from the first owner 30 years ago. I snapped some shots because they were exciting items to me.
He has an excellent 10 foot disk with remotes and all, snap coupler. It is in sorry shape in the underbrush, but could be easily made perfect, he forsightedly raised the disks off the ground so the only real rust damaged parts are the wheels and the snap coupler drawbar (it's underground so probably dodgy (I just happen to have another though)). I offered to buy it to save it because he has no use, but he countered with he'd give it to me to restore and keep until he needed it. I don't know about that, because I've always held it as a matter of honor not to have other people's things in my possession, but I might do it because it is a snap coupler piece. I have no use because my mounted 8 foot is perfect for my needs and the 10 foot is a bit large to actually use in the hilly property around here, but saving it from destruction might be interesting. Transporting it could be difficult though since it's a wide load. It would be a nice piece to go with my tractor, and something large enough that the D17D could play with. Totally fell in love with it.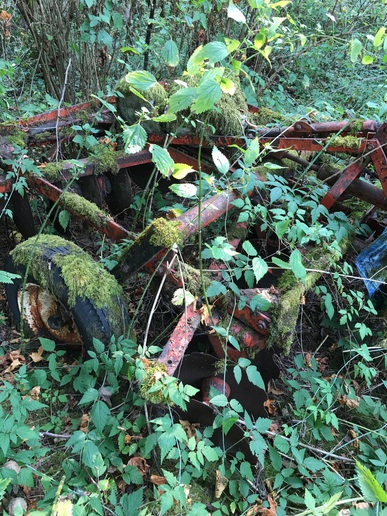 Then he had an original AC post hole digger. I've never seen one in person and it doesn't look like the photos I've seen. It's so worn that it's dramatically conical and won't dig posts in anything but soft ground. Another one I'd love to restore for him. Looks like it's so conical that it no longer has teeth on cutting edges. The shaft is too large for aftermarket augers so it's going to take some welding to adapt a modern auger.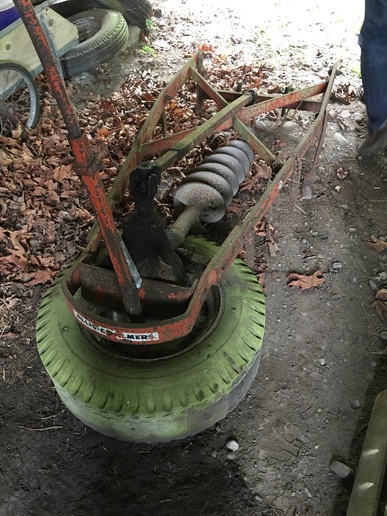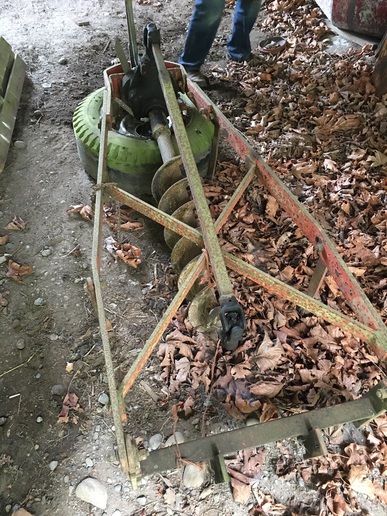 Just because there was discussion on the 400 series loaders on here recently, I snapped a few shots of it. Interesting thing was that it uses a front mount pump and I'd thought only the D17 was fitted with that for 400 series. I'd thought the only 15s with a low pressure separate pump were the industrials. It's all clearly stock though.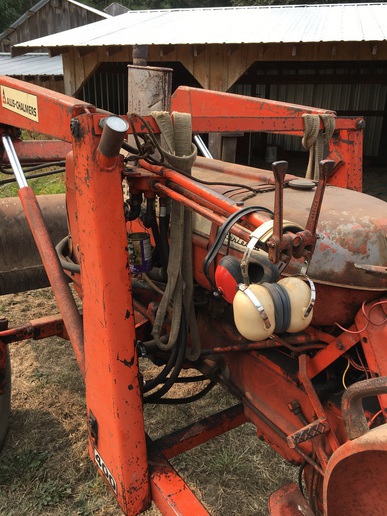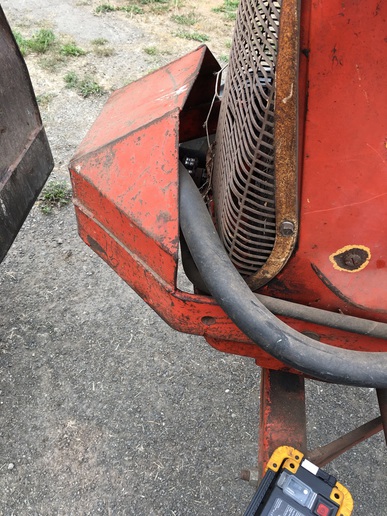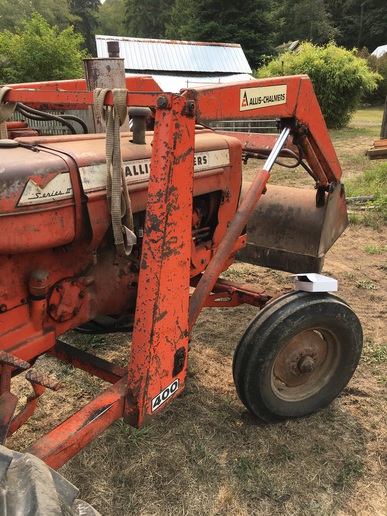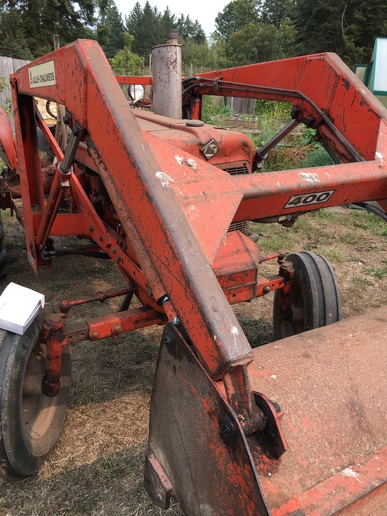 The last thing was the cement mixer which the original owner told him was factory, but it seems like an aftermarket. He built his house with it. The mounts were persian orange at one time, but the main part of the mixer was red. The mounts looked factory and I tried to get a shot of them (was dark in the shed). They were made for the rear lower PTO brackets so it was at least targeting the D-series in it's manufacture. I wish I could have gotten it out into the light.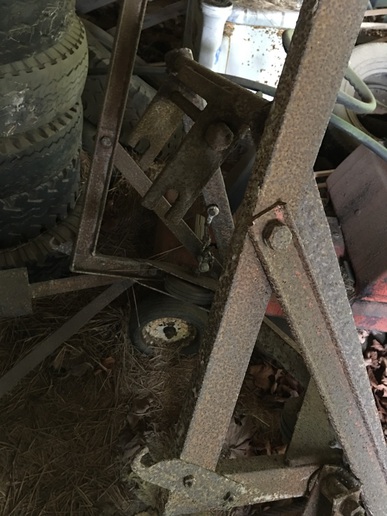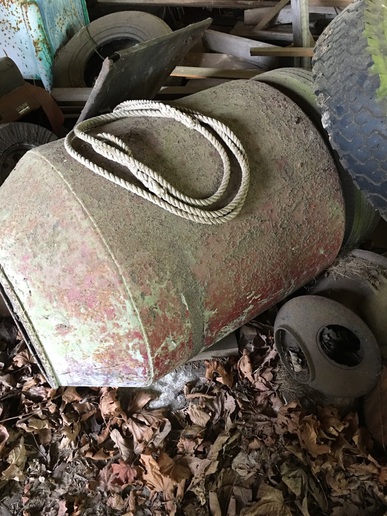 The one thing I missed was the factory 3-point adaptor. It sounded interesting because he said to use his bush hog, he had to get a longer PTO shaft. The top link was extend out much further than my factory 3-points, so I'm going to have to go back out and take a look. Sounds like a strange one.
Really fun time. It's curious that the island he lives on, is where my IB and my D14 came from. I have no idea why ACs were so popular on an island connected to my county, but generally there have been no other ACs around in the farming areas except a couple of Gs which I missed when they sold. I tried to talk him into considering a restoration of the D15, but he had about 7 or 8 old Mercedes and that is how he spends his play time. He suggested I borrow it for awhile and see what happens ;). Can't stand to see an Allis radiator shell that's caved in and I told him we at least have got to fix that. Thing runs like a top though.