Just to back up what Dick L was saying. Here is an example of what I had come out of a tank after removing the sediment bowl. This didn't show up in the sediment bowl, because some of the scale was large enough that it wouldn't fit in the neck of the sediment bowl, so it creates a bottle neck and other sediment fills in on top of it. The fuel has to seep through that mess and generates a slow flow. We drained it through a paper towel to save the gas and this is what was left on the towel. It was so surprising I had to snap a photo.
Tank Sediment: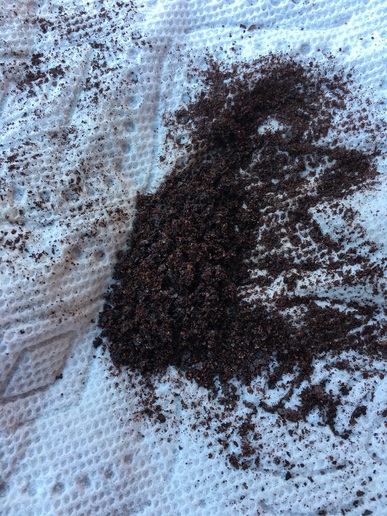 I also looked recently at a sediment bowl that was not letting much gas through though there was no sediment. It had a thick gooey varnish from when the tractor had sat for a long period of time. Even when you start using it again, it doesn't clean that out, it just sits there restricting flow. At first I couldn't tell what it was until I took a dental pick and started scraping the orifice. It came out like brown taffy.
Just a thought, in your case, I might replace the mag condenser after you've exhausted fuel issues. They don't normally fail like your symptoms, more off and on when heat is applied, but it would be something to try if it turns out to be intermittent spark when warm.