Was he from Australia? Here he is on this side of the world.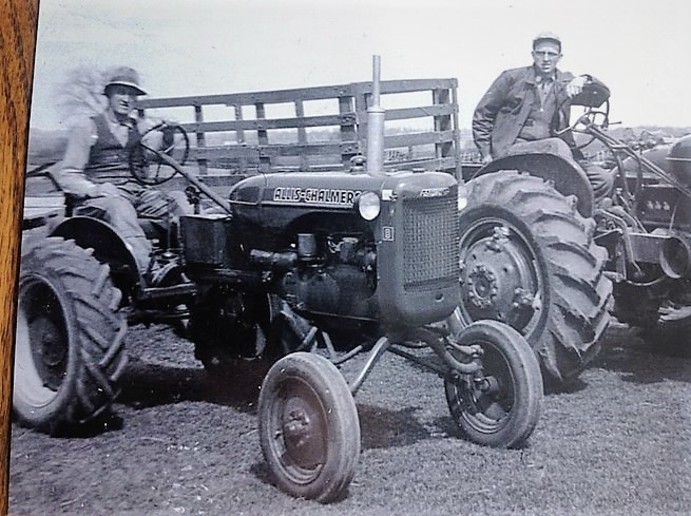 I think your Granddad may have installed that above hood muffler to replace the original under hood one.
However, the later Bs did have the above hood muffler.
It has the "B" on the side of the hood which the very early ones did not have.
It has foot brakes and I think '41 was the first year for that.
My Dad bought a B brand new in 1941 (the year I was born). Unfortunately, I don't have a picture of it.
It had foot brakes, electrics, hydraulics and a set of 2-way plows.
I think he said it was about $800 complete.
These are wonderful little tractors and they were responsible for the mechanization of many a small one or two horse farm.
Follow the advice and look up the serial number to determine it's exact age.