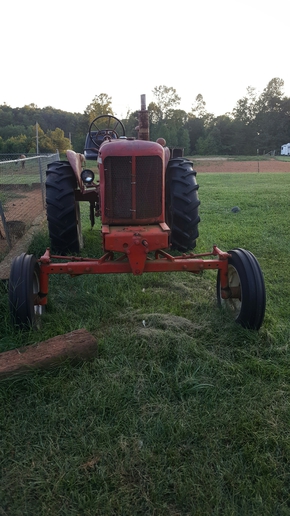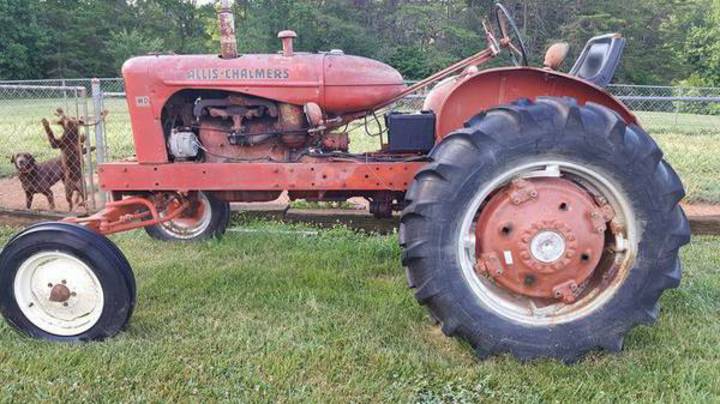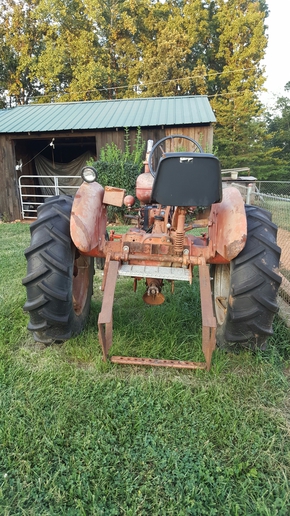 Sent some pics and a few questions to a fellow YT member, but wanted to post here too, hope that's OK.
Considering a WD with wide front end. It has some issues. Apparently there is a busted hydraulic hose that prevents it from running? What kind of hydraulic hose/scenario that would disable the tractor? The PTO looks like there is a yoke stuck on it - seller referred to it as an "adapter". "3 pt hitch" is a joke. Looks like there is a tunnel for a snap coupler, but all hardware is missing for the snap coupler arm ends.
Sheet metal looks straight, like the wide front end, shifter looks like it has a bend in it - I gather the shifter on later WD and WD 45's were more curved? What do you make of the shifter and the console below it. I'm assuming the button is a push to start button? What is the toggle switch to the left side? Tires look good.
Can you tell if the tractor has the later helical gear tranny or is a spur gear tranny. Anything else pop out at you?
Sooooo - here is a tractor that won't run due to a hydraulic hose. Can't pickup an implement, no drawbar to tow a trailer, etc., "PTO adapter" makes the PTO useless, not much of a useable tractor out of the gate. I'm thinking this might be a project - if I buy it at all.
Even if the price is "right", should I pass on this tractor, or is everything easy enough to refurb/repair?
Any advice/info is much appreciated.
Thanks!
Bill