Couple of pictures of the tractor and loader.
2 summers ago. Good view of the whole loader and the pump.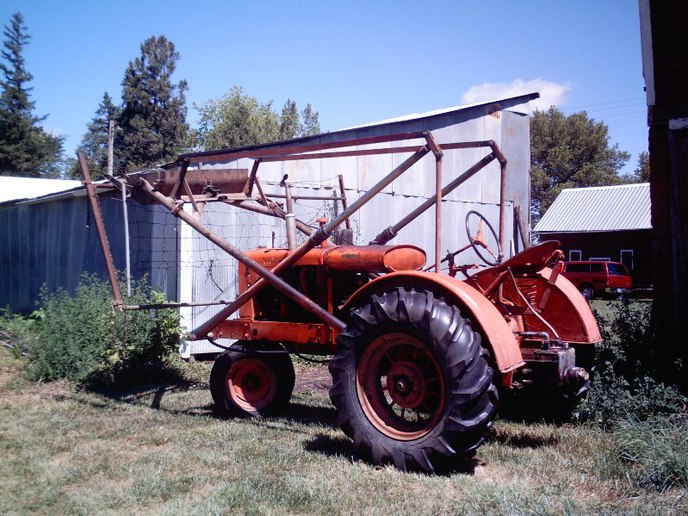 Detail of the end of the cylinders. That "can" threads onto the end of the "pipe". It is some sort of casting so far I can tell as there is a mold parting line. There is a "nut" at the top that threads into the can. I would imagine that this rope stuff must be under the nut.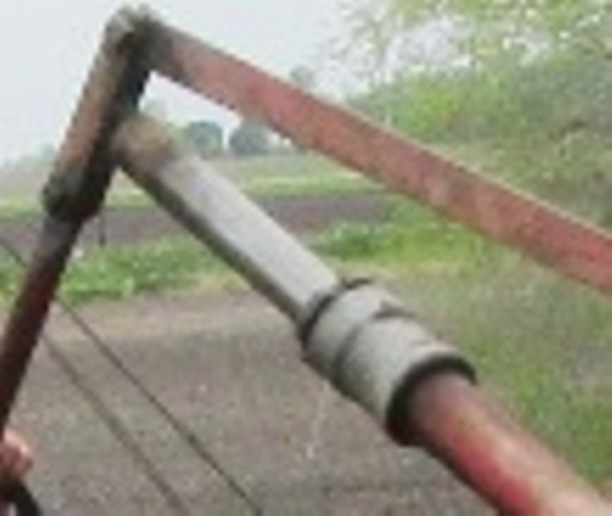 I have no idea about what sort of pressures this thing uses. I do know its not especially powerful at lifting (maybe pump worn). However, over its working life, it loaded MANY tons of manure into the spreader and field rocks to the fence line. Just this past weekend I was using it to haul off some debris and pull old posts from a tumbling down hay bunk.
Those leaking cylinder ends are strategically placed so when you are driving and the wind is blowing the right direction, you get oil in the face, haha.
Jeff