Minneapolis Moline Tractors Discussion Board
Re: Help - 39 RTS Transmission Issues
---
[ Expand ] [ View Replies ] [ Add a Reply ] [ Return to Forum ]
---
Posted by Heath72 on October 17, 2013 at 11:03:55 from (216.248.104.26):
In Reply to: Re: Help - 39 RTS Transmission Issues posted by MMEd on October 17, 2013 at 10:32:40: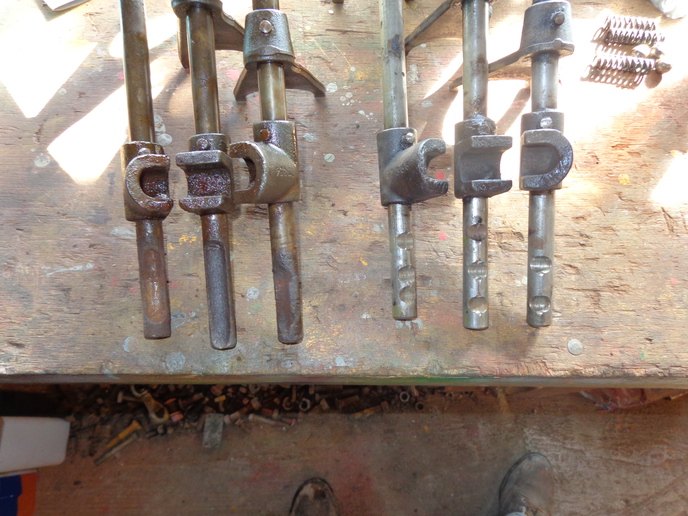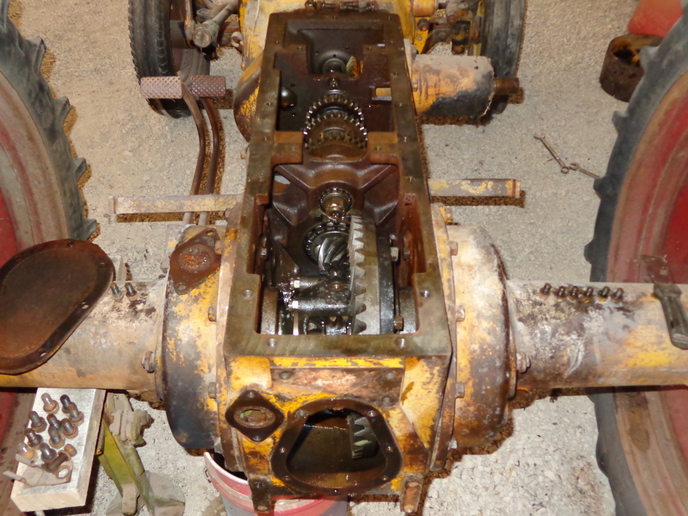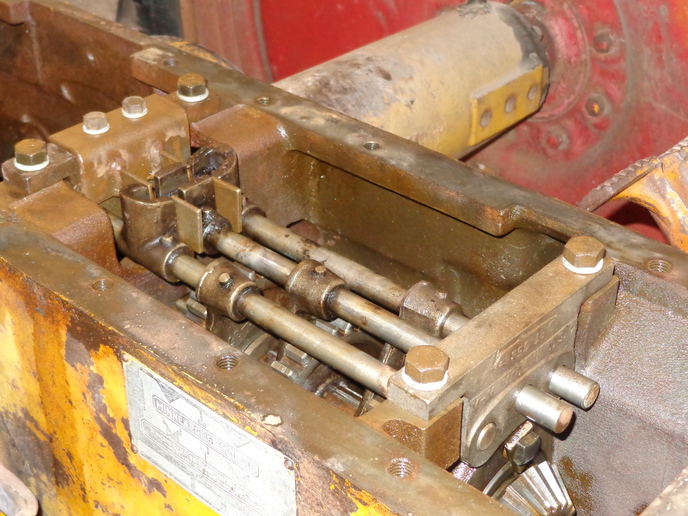 It's not really a bad job. You can have it all apart in about an hour. I happened to find a very nice set of shift rails on ebay for like $25.00, so I got lucky there. You can see the old rusty ones on the left...the replacements are on the right, what a difference.


---
---
Fast Shipping! Most of our stocked parts ship within 24 hours (M-Th). Expedited shipping available, just call! Most prices for parts and manuals are below our competitors. Compare our super low shipping rates! We have the parts you need to repair your tractor. We are a company you can trust and have generous return policies. Shop Online Today or call our friendly sales staff toll free (800) 853-2651. [ About Us ]
Home | Forums
Copyright © 1997-2018 Yesterday's Tractor Co.


All Rights Reserved. Reproduction of any part of this website, including design and content, without written permission is strictly prohibited. Trade Marks and Trade Names contained and used in this Website are those of others, and are used in this Website in a descriptive sense to refer to the products of others. Use of this Web site constitutes acceptance of our User Agreement and Privacy Policy

TRADEMARK DISCLAIMER: Tradenames and Trademarks referred to within Yesterday's Tractor Co. products and within the Yesterday's Tractor Co. websites are the property of their respective trademark holders. None of these trademark holders are affiliated with Yesterday's Tractor Co., our products, or our website nor are we sponsored by them. John Deere and its logos are the registered trademarks of the John Deere Corporation. Agco, Agco Allis, White, Massey Ferguson and their logos are the registered trademarks of AGCO Corporation. Case, Case-IH, Farmall, International Harvester, New Holland and their logos are registered trademarks of CNH Global N.V.

Yesterday's Tractors - Antique Tractor Headquarters