John Deere Tractors Discussion Board
What I Saw Today, Houston Miss.
---
[ Expand ] [ View Replies ] [ Add a Reply ] [ Return to Forum ]
---
Posted by Walt In Jaxn Tn. on September 29, 2012 at 20:18:52 from (24.176.107.42):
I checked with 1sarge last night to see if the Fall show was a go and he was kind enough to call me and say that there were some tractors there. Not many but, a few, so I decided to get up this morning and head out to Houston Miss. 140 miles south and 3 1/2 hours drive. I left home about 5:45 and headed south through Jackson Tn. and south to Bolivar Tn. then south through Middleton Tn. and into Mississippi through Walnut, Ripley, Blue Mountain, New Albany, Pontotoc, and then Houston Miss.
As it got light, I noticed more and more yard sales along the road and floks waking up to move stuff out to the yard or scattered parking lots in towns that I passed through.
The dawn light was slow comming up as it was overcast but, didn't really look like rain, and mabey those folks that were preparing for yard sales knew for sure that it wasn't going to rain.
This is considered "first Monday week end" and those are key words for the big flea markets here in the south. There's a big flea market on the south edge of Ripley Miss. that looks like a large refuge camp from a distance. If you go there, you will not see it all in a day.
I made a mental note to stop at the Wal-Mart on the north side of Pontotoc to fill up on the way back. Gas was $3.38.9/10 a gallon for regular (10% ethanol). I also stopped at Auto Zone to get a couple of quarts of engine oil for spares (the old gray car is a couple thousand miles from a quarter million). Anyway, on to Houston. I got there and it was warm and muggy (humid). The light from the sun was hazy but bright, good light for photography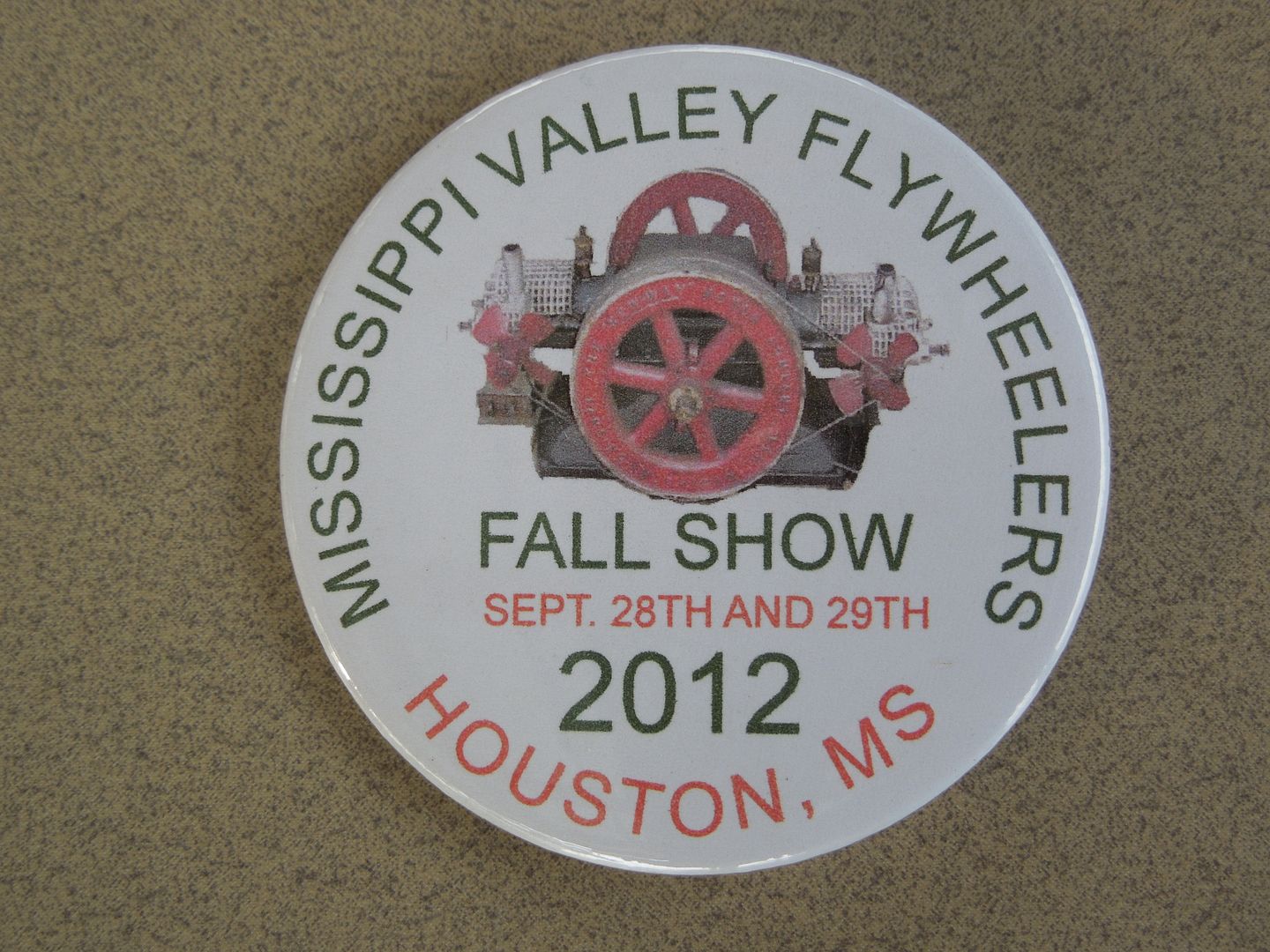 One of the club officers announcing the tractor parade at 10:30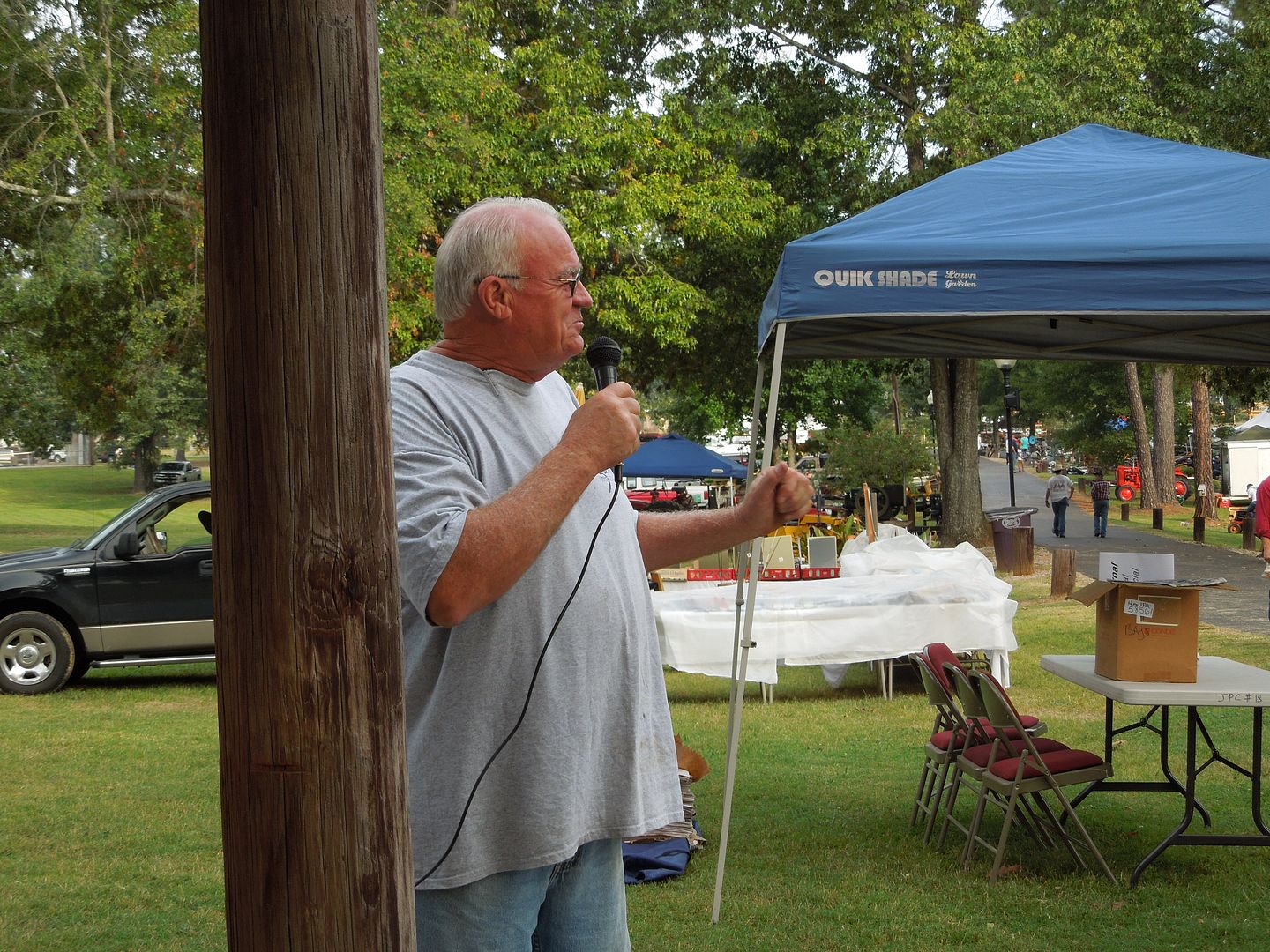 Video is of a local chior singing the national anthem, "Good morning world, from Houston Miss." The thumping noise in the back ground is the big Fairbanks Morse engine running.

---
---
Fast Shipping! Most of our stocked parts ship within 24 hours (M-Th). Expedited shipping available, just call! Most prices for parts and manuals are below our competitors. Compare our super low shipping rates! We have the parts you need to repair your tractor. We are a company you can trust and have generous return policies. Shop Online Today or call our friendly sales staff toll free (800) 853-2651. [ About Us ]
Home | Forums
Copyright © 1997-2018 Yesterday's Tractor Co.


All Rights Reserved. Reproduction of any part of this website, including design and content, without written permission is strictly prohibited. Trade Marks and Trade Names contained and used in this Website are those of others, and are used in this Website in a descriptive sense to refer to the products of others. Use of this Web site constitutes acceptance of our User Agreement and Privacy Policy

TRADEMARK DISCLAIMER: Tradenames and Trademarks referred to within Yesterday's Tractor Co. products and within the Yesterday's Tractor Co. websites are the property of their respective trademark holders. None of these trademark holders are affiliated with Yesterday's Tractor Co., our products, or our website nor are we sponsored by them. John Deere and its logos are the registered trademarks of the John Deere Corporation. Agco, Agco Allis, White, Massey Ferguson and their logos are the registered trademarks of AGCO Corporation. Case, Case-IH, Farmall, International Harvester, New Holland and their logos are registered trademarks of CNH Global N.V.

Yesterday's Tractors - Antique Tractor Headquarters