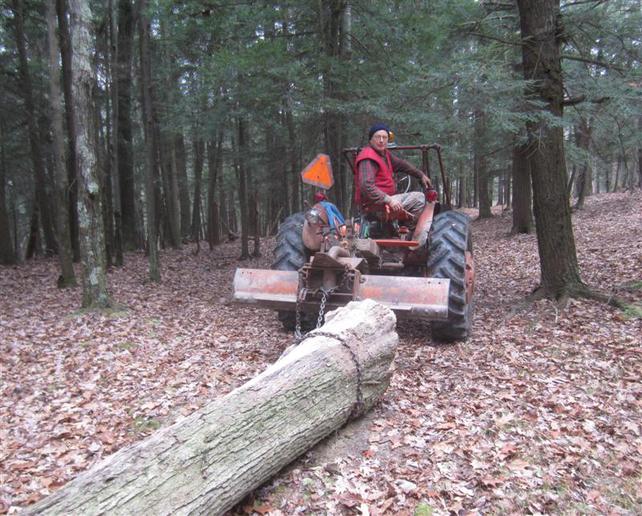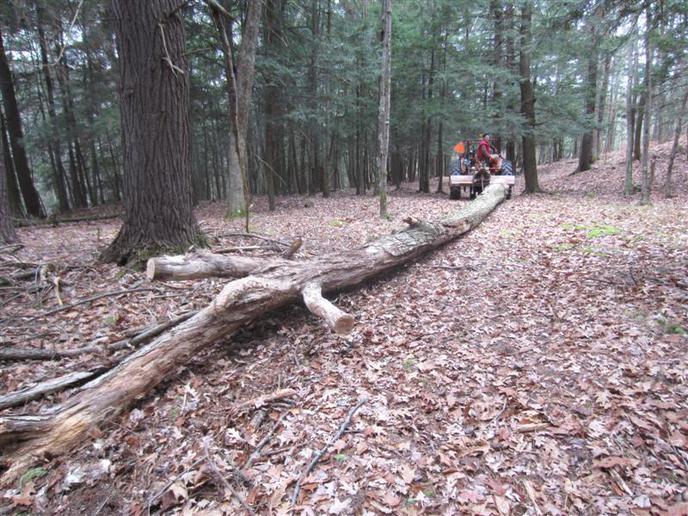 If you hook to the drawbar like you're supposed to and your tractor has a bucket on the front, I don't see how you can get into too much trouble.
I skid logs all the time with my Allis WD with a backblade and a bucket.
The backblade allows me to take some of the weight off the front of the log and also prevents a backflip.
This is a full length dead white oak I hauled out of the woods this past November; about as big as I want to hook on to with the old Allis. A lot of weight there!