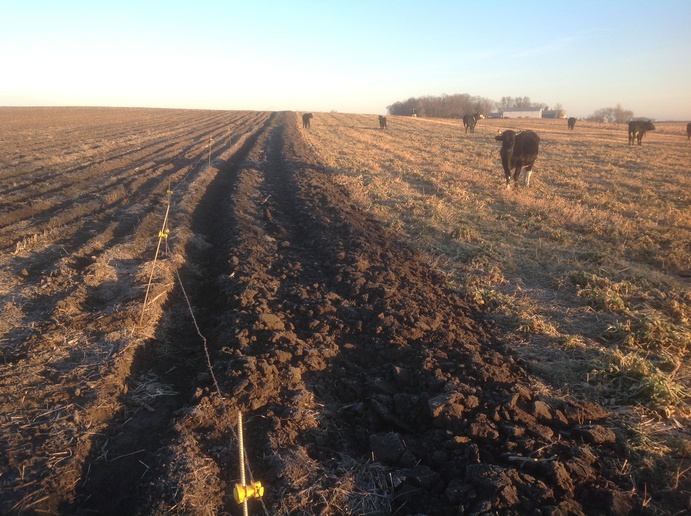 Cattle make a bit better use of the stalks and corn.
Easy to keep the cattle with one electric wire. If you plow one furrow by the fence it really keeps them off the fence, kind of a dirt moat, visible and physical barrier for them.
Hogs work too, but the fencing is a bit tougher.
Paul