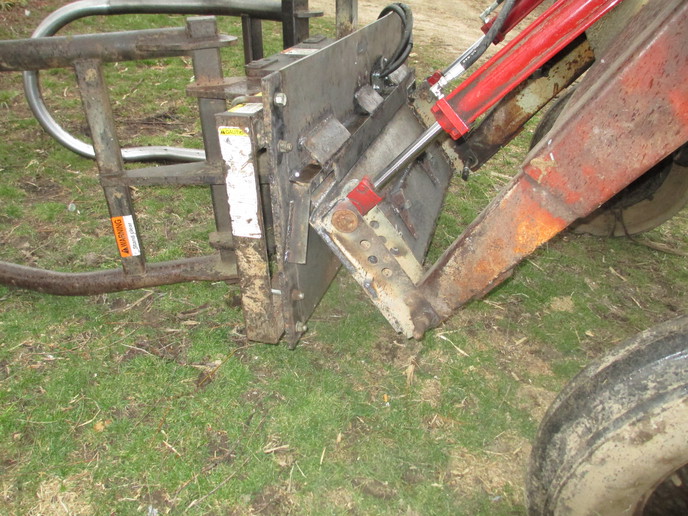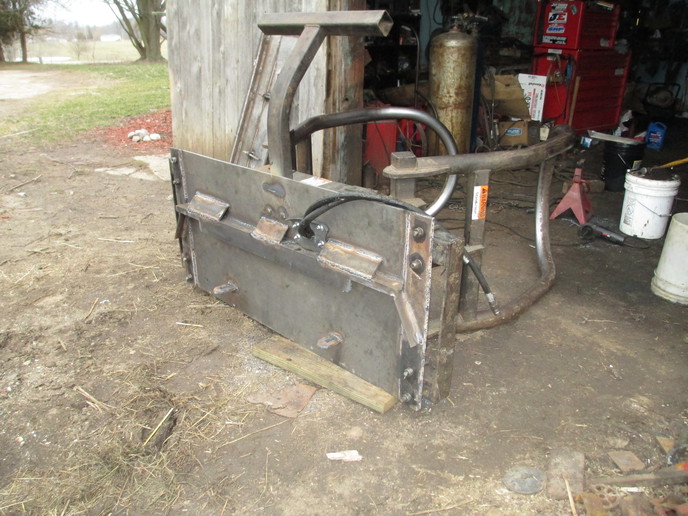 Steve I posted a few pictures of that QT on your other post. I just did some measuring. It's 3/16ths plate. 47 and a half x17. The smaller strip across the bottom is 7 inches high. I used inch and a half angle across the top with a piece of strap across the bottom of it. A piece of inch and a half box iron would work,but I figured it would be a better weld if I could weld on the top and bottom of the angle.
The angle that it slips under on the bucket or attachment is two inch. I cut notches in it and the bucket or plate and ran it through so I could weld front and back.
The two pieces that slide through the slots to hold the bucket on are half inch plate cut two inches wide with a slot cut to drop the wedge shaped pins through.