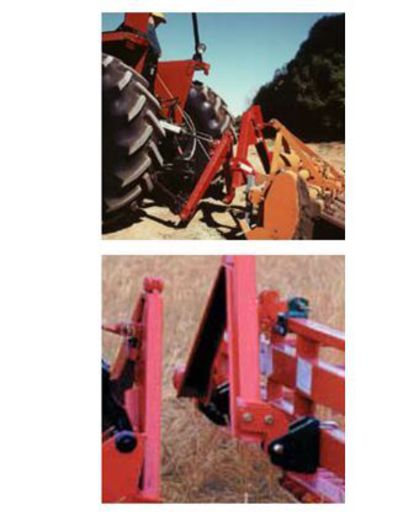 You need to measure your implements first. The smaller CAT I and II implements do not always have the exact ASAE dimensions on the hitch. This is needed some times to make the implement work correctly. An example of this is a three point moldbaord plow. The "crank" front hitch would not work in a quick hitch very well.
I have found that the larger CAT III stuff usually has the hitches built to the ASAE standard.
So my bigger tractors have quick hitches on them the smaller ones do not.
There are two other things about quick hitches I do not like. 1) The move the implement back further from the tractor. That can cause issues with control and PTO length.
2) The "HOOK" on the back of a quick hitch does not fit the three points pins as tight as your lift arm balls will. So you have additional sloop in the hitch. On implements like a blade that is a PIA.
If you are using smaller implement and are changing allot then there is a tri-angle type quick hitch that does work well. I have sold them to land scape guys and a few golf courses. In these applications they maybe changing attachments many times in just one day. The tri-angle hitches have a "female" attachment/adapter that you put on the implement, you leave it on the implement. The attaching points on this "adapter" are adjustable. So you can make it fit a lot of different hitch patterns. Then you have the hitch that fits the tractor three point. These work very well. You do not even have to be perfectly straight and they will hitch. The disadvantage of them is cost. You need the tractor hitch and then several implements adapters. I think this hitch is more common in Europe that in North America.