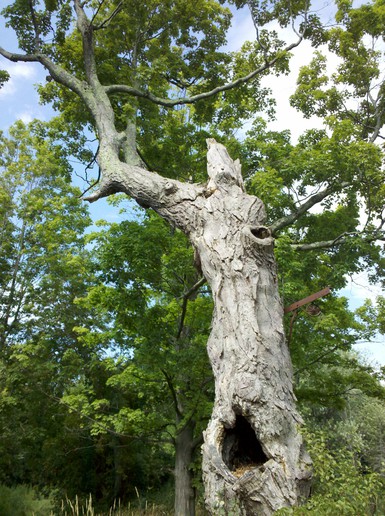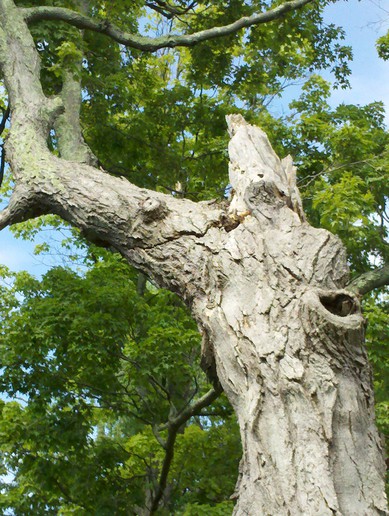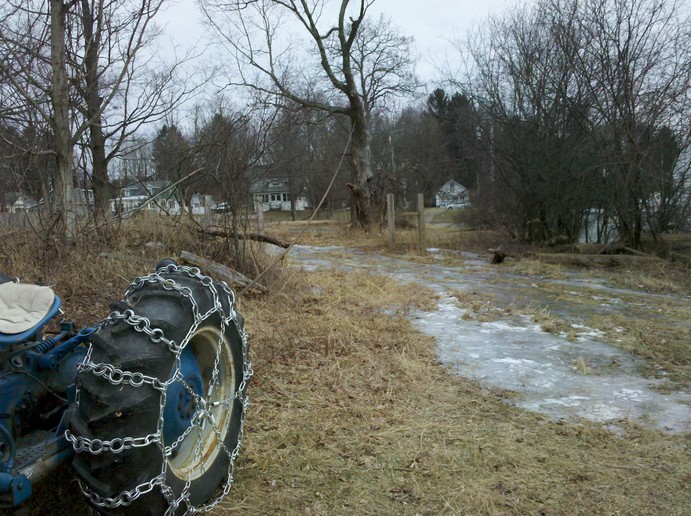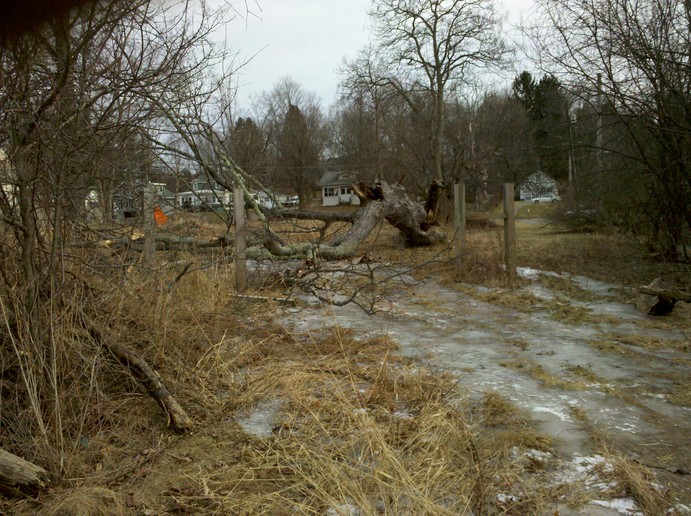 Nothing wrong with a concern about that, trees definitely command respect. The object is never be under anything that can fall on you, and sometimes that is hard to do. If can't be done, its unsafe to do. I do like onefarmers method, I practice the same thing. Once you look it over and figure you can cut it safely, I often times will secure a ladder to the tree, not have to worry about it kicking out or moving while I rig, using a 3" ratchet strap, then attach the choker, and a length of chain, adding more at the bottom, to get enough distance to make sure the tractor is out of the way. Sometimes I'll test and see if it will pull over, if its good wood high up and I can get a good angle, some trees pull right over, however, things could also snap, that ant colony way up high you don't know about, which is the part I particularly just don't like.
I did one this winter, hard maple and it was hollowed out, rotted beyond belief or maybe the other way around, in measurable disbelief that it was still standing. Photos above, last summer, nice fracture showing. I put a line on it and thought it would snap off at the crack, not going to happen, stopped the tractor, or traction gave out, so seeing where I had to stand and cut, nothing was above me, I plunged into it to see if there was any decent wood, sure enough there was, top was healthy, so I put some relief cuts on each side of the u shaped hollow of it, it then just pulled right over, did take out a cross brace on the gate, thought I'd get it in between, nice firewood it made. Now previously, another large limb, small trunk came off, high winds likely, if that was still on there, it would have complicated things.
A few years back I cut a 30" oak, the kind that smells like whiskey, brown heart wood, leaning way out into the field, been like that for years, but with the inevitable being a leaner, it had to come down, and the limbs sure make nice springs, the butt, bounced up and over, then slammed into the ground, I was a bit too close, but back, did make sure to clear all around before hand, knew it was going to make a funny hop, if it barber chaired, would have came towards me, made sure to cut enough before withdrawing the saw.
The limb on yours, be nice to have a saw on an arm like the power companies or tree service, I find one has to undercut though the bark on the underside, then cut from above, usually drops instead of hinging inward, they can do all kinds of things, have to really focus on what you are doing, and of course a bucket truck would just seem ideal LOL !