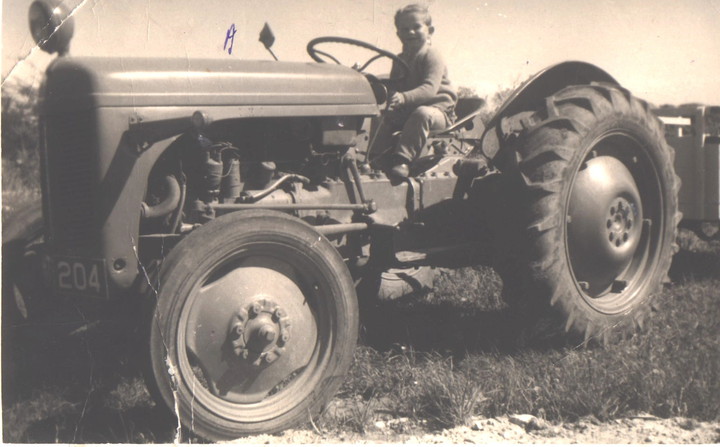 Hi all, just visiting this forum in response to Roy's 'spitroaster'.
The attached photo was taken in 1961 when I was about 6 on our 1948 TEA 20 petrol with TVO conversion in South Wales. I could just push the pedals down by standing on the footplates. It was a wonderful way to learn to drive.
Just wondering if it could be researched how many kids, yes, girls as well who had the fortune to learn at that age on a farm have turned out to be bad drivers. I bet there's not many. My partner learned on her father's TEA20 as well and I have 110% confidence in her driving.
DavidP, South Wales