$200? OK, well good luck on that.
The 2 most common carts in our area are EZ-GO and Club Car. Lots of Club Cars around that are oldies, very few EZ GO oldies. Reason is we are near the coast and the EZ GO has a steel frame and tend to die an early death. Club Car has an aluminum frame. Something to consider in rust prone areas.
I was given this old Club Car for some work I did and I use it every day. Bought the little trailer to haul stuff around, handy thing. This picture was taken quite a few years ago so it"s no longer as pretty as this.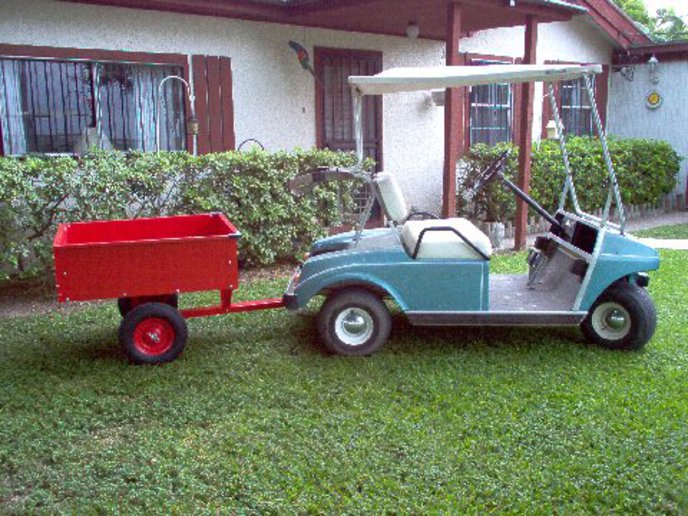 I get about 4 years out of a set of batteries. Because of the cost of replacement, the last time I just bought 3 12 volt deep cycle marine batteries and installed them. I lost a lot of the longevity as far as run time is concerned and also lost some traction due to less weight but it still serves my needs well. I took the old batteries to the scrap yard instead of trading them in, got just over $70 for them.
I recently had to put my Dad into a nursing home and I"m slowly moving his things here which includes his Club Car which is much newer than mine. A few weeks ago I spotted this fiberglass golf cart body at a garage sale and purchased it for $40 so one of my next projects is to install it on the old blue cart. Should be fun to run in a parade or let the grandkids drive when they visit. Still trying to figure out what kind of car the body was modeled after.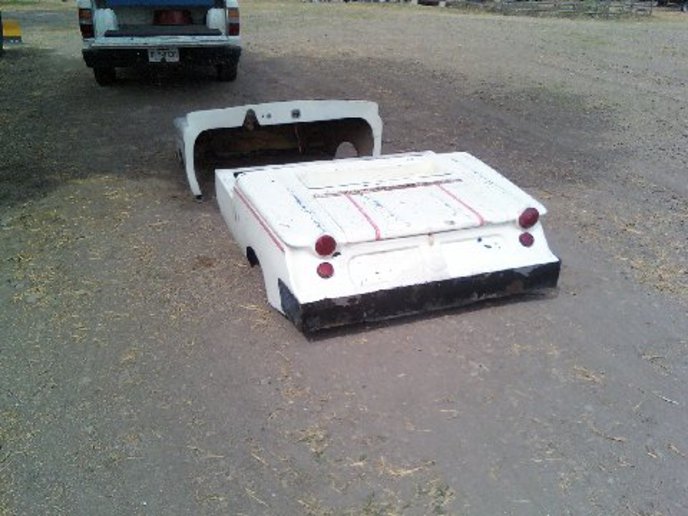 .