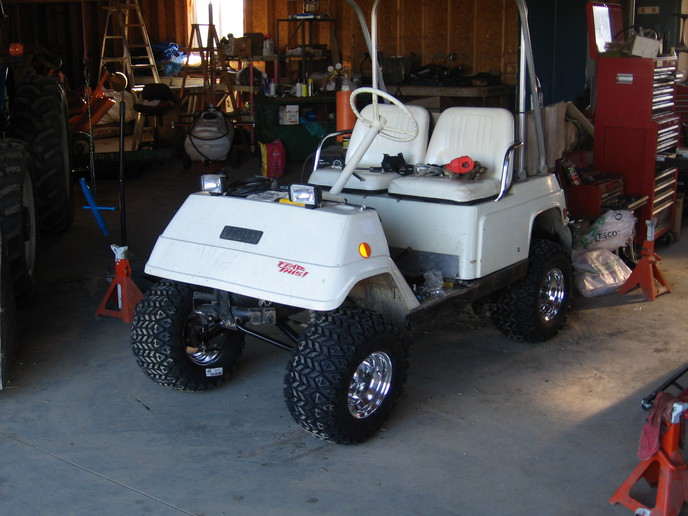 If its all there, I dont think it will go for under $700. Thats what I see around here.
I cannot tell you how much time you will save with one, its amazing. Plus with your knee and hip, it will be priceless. You will use it all the time, plus it will haul a bunch of stuff for you. For me its a very cheap alternative to a gator.
I have $1400 in mine and have had it since 1999. That included new tires/wheels and a lift kit. Gets through the field much better now.
Rick