It really depends on what state you live in and what the market size of your area is. The difference in the fuel COULD be sulfur levels and cetane levels. Since about 60% of all diesel used in the states goes to on road use most small markets only stock and sell on road fuel no matter what the end use is.
States are even making laws that home heating fuel needs to have sulfur levels equal to road diesel to combat pollution.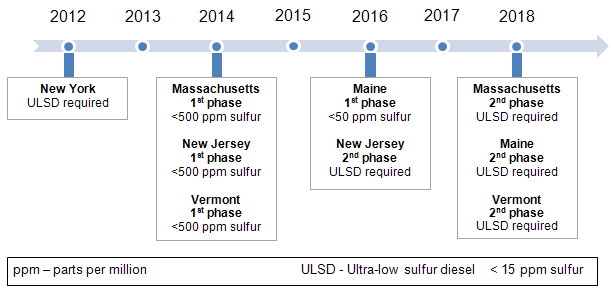 Some are even wondering where we will get this increase in ULSD.
With that said most want to use heating oil for road fuel and that is where the problems come in. Using road or even off road fuel sold at the local station will not hurt a furnace.