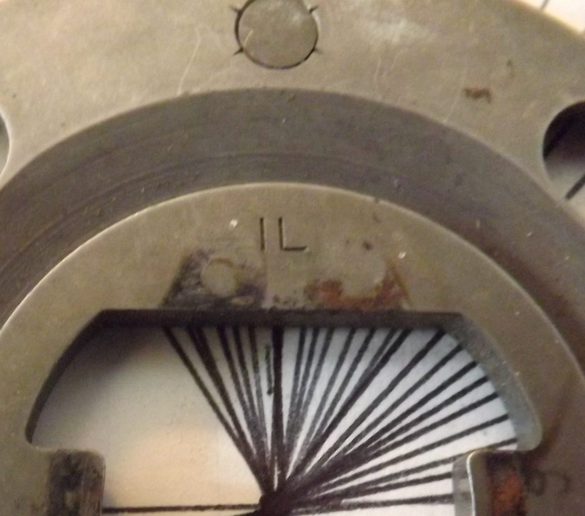 Here's one place I know a few people have used to get old pickups fixed. I've got over a dozen of the old Kay "Pancake" pickups. Used to find them for $20 each. Not anymore, I guess.
http://www.smitspickups.com/rep_rew_mod.htm
Is your favorite pickup dead or weak sounding? Dead pickups usually have a broken coil winding and can be repaired. If the broken wire is undetectable, it's probably too deep to repair and would need to be rewound. In weak pickups the magnets may have lost their charge. Just send it to Smit's Pickups and we can fix you up. All pickups welcome, including bass guitar.
We can also soup up your thin/low output pickups. Say your Stratocaster® or Telecaster® bridge pickup is thin sounding compared to the others, which is not uncommon. Let us rewind it to a slightly hotter spec so you can finally use that position by itself, problem solved. We can also rewind or unwind to a lower output.
-rewind humbucker, P-bass, single coils- $40 per coil (includes re-potting)
-rewind Jazz bass, or oversized bobbins- $45 per coil (includes re-potting)
-vintage paper bobbin rewind- $60 (all sizes, the delicate condition of these bobbins requires great care and time when removing old wire and prepping for rewind)
-Schecter tapped single coil repair and rewind. These collectable pickups (usually in a sss pickguard) are notorious for having a bad bridge position. Sweat wicks down through the low E pole magnet and corrodes the inner coil or the polepieces slide and the windings get damaged, requiring the entire pickup be rewound. This service includes reinforcing the poles and flatwork(inside the pickup)w/epoxy, rewinding to 6k or 13k ohms, applying new copper shielding tape and potting. $65 SEE PHOTOS
-Gibson Ripper bass coil repair and rewind. These epoxy filled, dual coil pickups are fixable. We pull everything apart, rewind both coils (to approx. 6.5k total, or higher by request), reassemble and add a 4 conductor lead, wax pot to hold everything in place while reducing vibration feedback. $100 SEE PHOTOS
-Fender Wide Range reissue makeover. These newer Mexican made pickups are known to be splatty and lack definition. We will rewind both coils to your spec, change the magnet to one of our alnico 5's, and replace lead with a 4 conductor for more wiring options. Reviews on this mod are very positive as to the huge improvement in tone. $100 per pickup (not available on original WR pickups, only reissues) Telecaster.com review
-single-coil reverse rewind + re-polarize magnets- $45 (includes re-potting) If you get 60 cycle hum in your Stratocaster® 2 and 4 positions the middle pickup can be reverse wound/re-polarized. Or your Telecaster® neck and bridge "middle position" is noisy, either pickup can be reversed to eliminate the problem.
-potting- $5 per pickup
-replace pickup leads on Strat or Tele rewinds - $5 per pickup
-replace pickup leads on Strat or Tele pickups - $10 per pickup
-add or convert humbucker lead to vintage braided or 4 conductor- $20 per pickup (includes re-potting if required)
-add tap wire to a vintage style humbucker- $15 (includes re-potting if required)
-re-polarize/re-magnetize magnet(s) including Peter Green/Gary Moore mod (change magnet polarity in your neck pickup, humbucker only)- $15
-complete humbucker re-work (disassemble, clean, rewind both coils to your spec, wax pot)- $90 (subject to additional charges with extensive modifications or when replacing missing parts
-rush service- any repair that requires a fast turnaround time(arrives here and is repaired and shipped back within 72 hrs.)- additional $50 (does not include express return shipping. TBD by location and shipping service)
-troubleshoot and repair- $40 hr ($15 minimum)