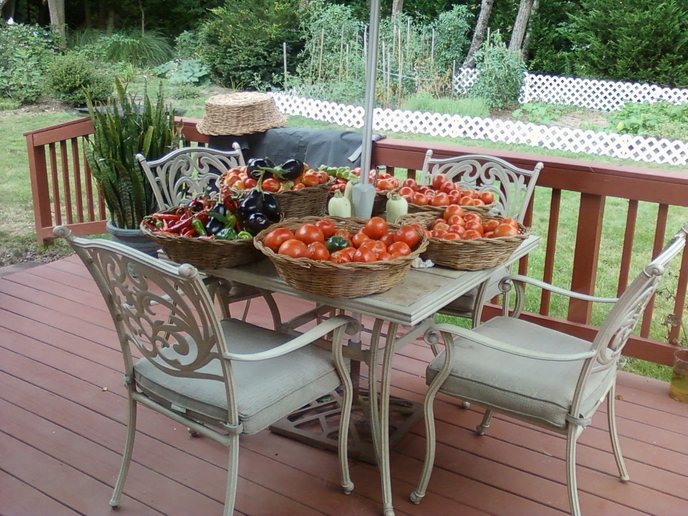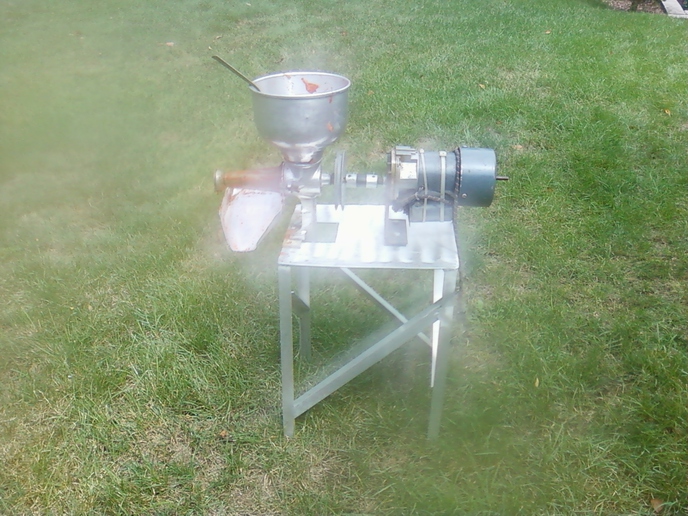 Hello Leroy, I never heard of them either, until I picked one of my own. You can scratch the skin with you nail.
It is very pale green skin, and once the squash is fully grown, it will turn white. It will also have a very hard skin just like a pumpkin.
To-day we canned tomatoes, check out the machine!
You can see the butternut squash in the center of the table
Guido.