That is a good job for O/A cast iron welding,
many times arc weld on something like that will
come back to haunt you.Brazing would be much better than arc ,and o/a cast iron would be
better yet , and stronger as it becomes part of
the work and not bonded to it.
Items needed -- pile of fire brick,1 or 2 large propane torches ,# 4 or 5 welding torch,
can of good welding flux , temp gun to get the
temp right to weld and to normalize when done,
ceramic fiber to cover while heating and cooling.
Need 1000 to 1200 deg preheat to weld and 1500 to normalize ( for 15 minutes ) when done.Temp drop from 1500 to 1200 should take at least 1/2 hour so as not to chill and make it hard and brittle.
Below is a photo of the brick oven to heat the engine. Also the link below will show the cylinder before and after the weld.
george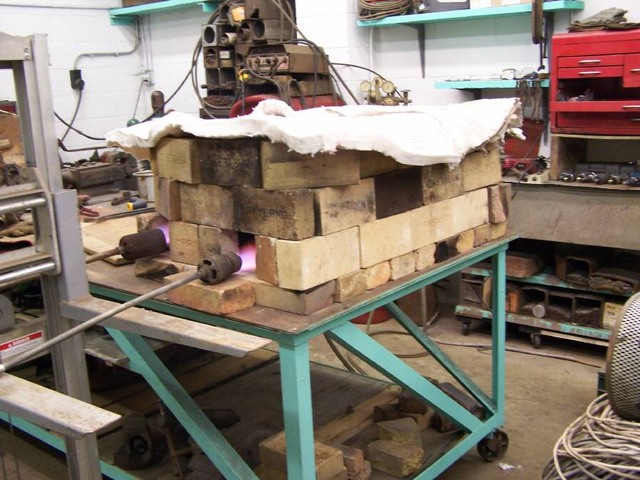 oven with 2 propane burners to heat
casting to 1200 deg F to weld