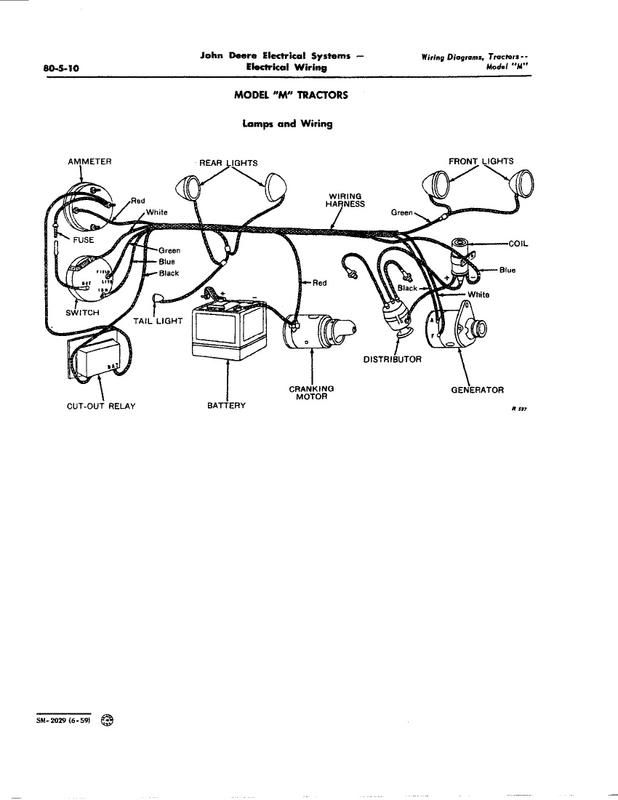 I dont know what sizes Deere originally used, but can tell you what will "work"
Id use insulated stranded copper wire, of course, in these gauges.
Id use 12 for the charging circuit, ARM on Genny to GEN/ARM side of Cutout Relay,,,,,,Bat from relay to Ammeter load side,,,,,,,,Ammeter Supply side to where big cable attaches to starter post.
Id use 14 gauge for all the rest (Ignition and lights etc) except battery and Ground cables, of course, where Id use 0 or 1 gauge.
It wont hurt if you used 12 everywhere even though 14 would suffice for ignition and lights etc
John T