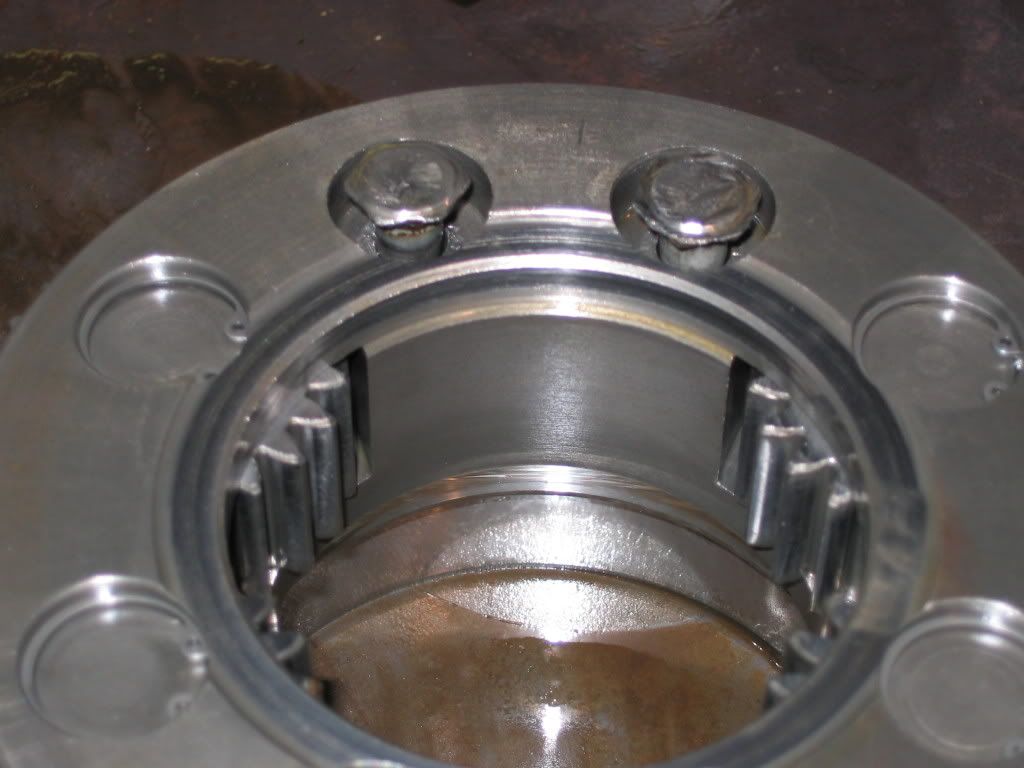 I wonder if you had a little of this going on. If you lost clamp load and eventually sheared off the bolts, I think that might have caused your issue.
What I do with every planetary I encounter is come in and recounterbore to clean up the bottom of the counter bore. I then pickup some 12 point ARP fasteners and clean everything up good with brake cleaner. Then, I apply 7471 loctite primer and then once dry, I apply an appropriate series of red loctite. I torque the bolts to roughly 10-15% over the recommended torque for grade 8 (since the ARP's are a stronger bolt than grade 8). I try and get a little bit of stretch on the bolts.
I do not use any lock washer and rely on the flange head, clamp load, and loctite. The problem with the original set up was the serrated tooth lock washer. Those washer are typcially ~C40 for hardness, but the bolts were a minimum of C33. Not much of a difference to enable the washer to "bite" into the cap screw.