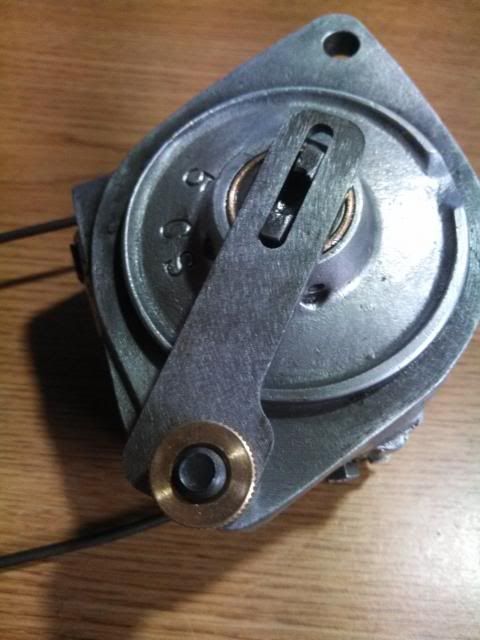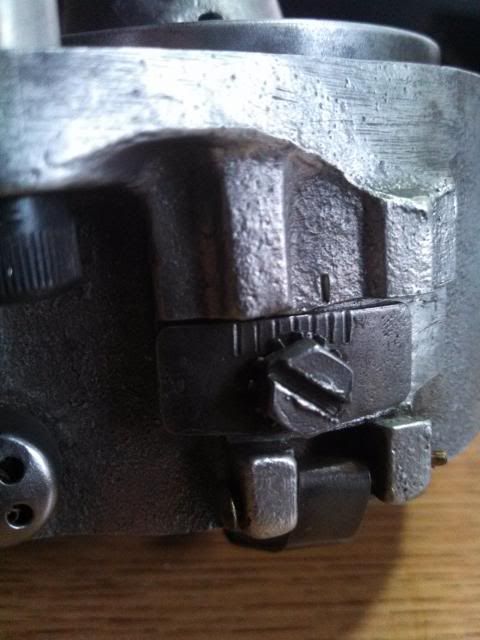 The first thing you need to check is bushing wear. If the shaft has any sideways movement AT ALL, the bushings must be replaced. If you are using quality points and cannot get the gap to pen to .015, chances are you need to replace the bushings.
It appears (barely) that the wide side of the shaft is on the left in the your pic w/ the jig; if so, then everything is correct.
Use a meter or light to check for the points opening.
Remember, each one of those little hash marks represents about 4° of timing. Keep adjusting until you get the proper ¼" setting. (if the plate won't move, you might need to remove the big C clip to loosen it a bit) As you're adjusting, eliminate backlash by turning the shaft backwards (CW as viewed from the front) and bring the shaft forward (CCW as viewed from the front) to measure your setting. This ¼" setting will get you static timing at top dead center.
As you can see from the picture, this particular distributor needed to have the timing advanced by about 8° (two hash marks) to achieve the ¼" measurement.
After you set the points & timing, do a continuity check before you put the distributor back on the tractor.