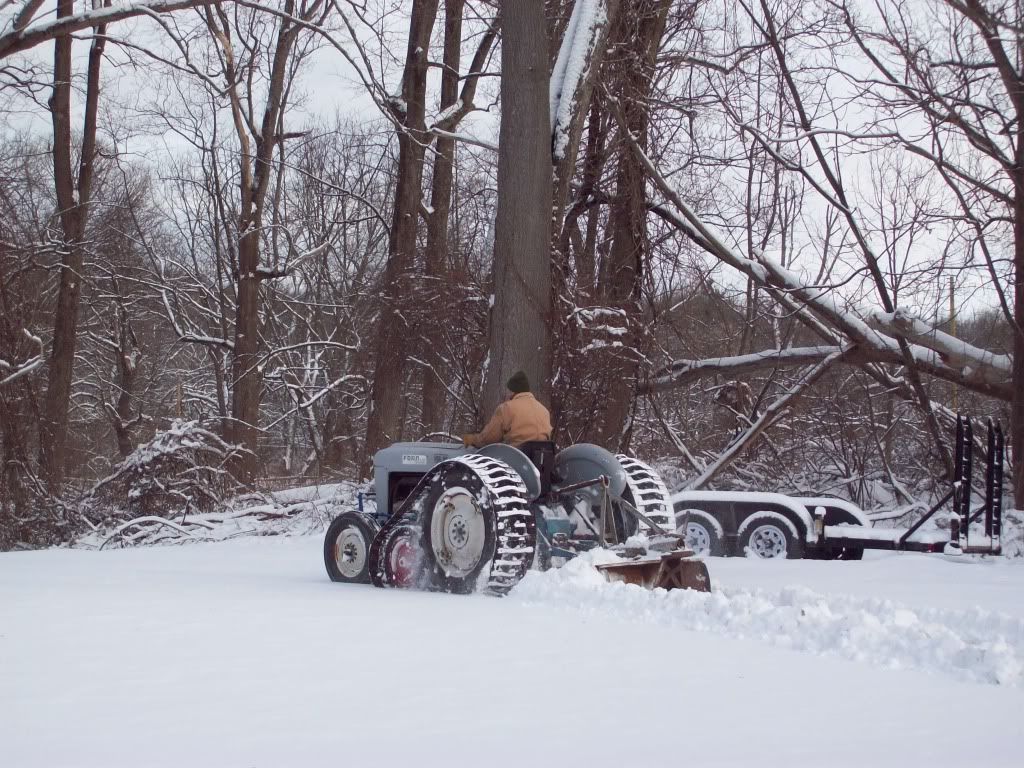 I have the bombardier half tracks, basically the same as the ARPS. Although I have hooked up the V-blade I have used them with the back blade. They pull good in the snow with that. I have a friend who has the tracks on his 2n with a V-blade and he said that they don't push snow as good as he would like but are Very good with his rear manure loader in the mud.
I also have several dearborn snowplows and dozer blades that work well with chains and wheel weights.
It will be a lot easier and cheaper to find the snowplow and chains than a set of half tracks.
Kirk