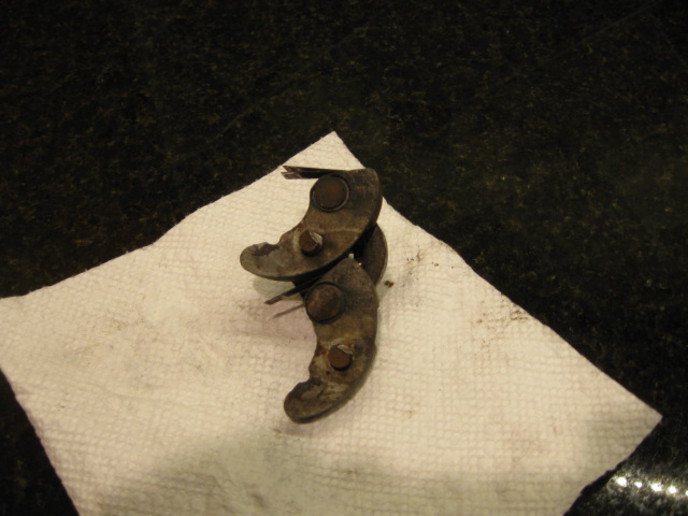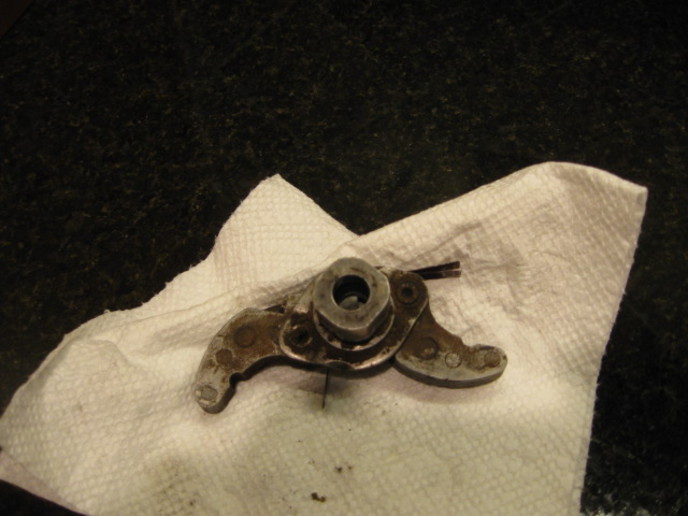 51 Side Mount just stopped after running "perfect"
for last 5 years. Trouble shot my way down to the
distributer and thought replacing the worn
cam/weight assembly would fix it (see pics).
The shaft assembly (also shot) turns freely so I
am thinking the shaft gear may be broke, or the
rivet that holds it may have stripped.
I am thinking I may have to bite the bullet and
replace the distributor...if you buy the weights,
shaft separate, you have almost the cost of a
complete distributor assembly....the problem is
all the components from the breaker plate up on
the tractor are brand new....
Any ideas of who might just sell the components
that I need, w/o the points, condensor, rotor and
cap?
Amazing that the cam and weights only lasted 62
years :>)
Thanks,
Tim