Royse said:
Remember, I wasn't doing a restoration here, just taking a

non-runner and making it work good and look decent.

I know the color scheme is not quite right, but I like the touches of black.

The paint is 100% Rustoleum, including the primer.

I didn't spend hardly any time on the sheet metal either.

Figured I'd leave that for the next guy. :)

Started on it last Wednesday, finished up last night, so eight
days mostly tinkering after work. Didn't work on it Sunday at all.

It is running in the last three pictures, glad to see no smoke!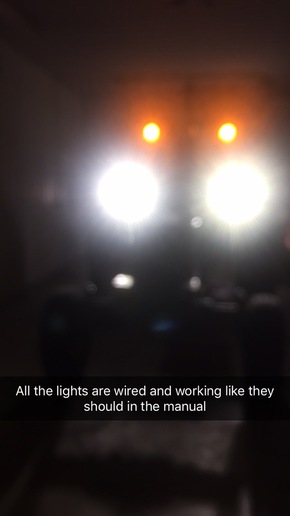 Why do you have one of the rear wheels on one way and the other rear wheel on a different way?
This post was edited by 1951 8N at 12:52:19 09/28/13 2 times.