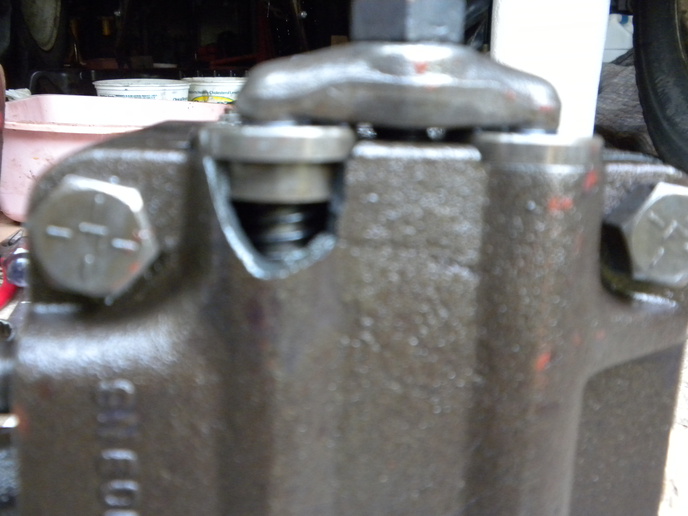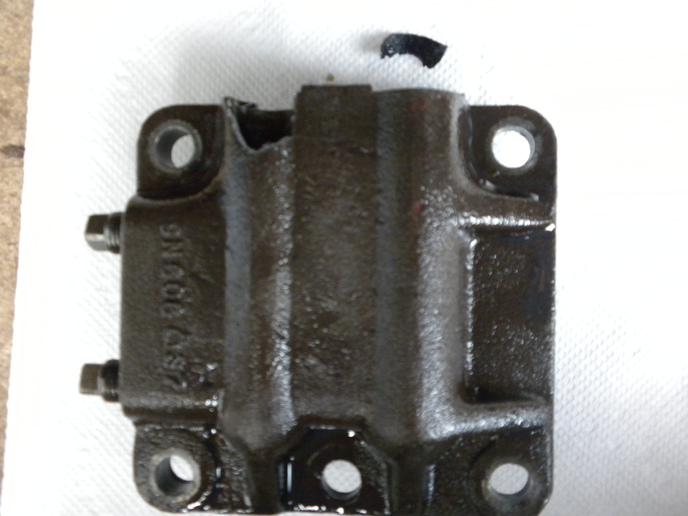 Well, I dropped the pump. The pictures are attached. One picture shows the section that was blown out. In the same picture along the front, from chamber to chamber, through the threaded section you can see a good size crack.
Also, I did find a piece of gasket on the bottom of the one side. I placed it on the top of the chamber I found it in. I was shocked at the size that was in there. I'm somewhat embarrassed, because I thought I did better work and was more careful than that. I had the whole thing apart and sprayed the whole system before reassembling.
Did the gasket piece cause the cracks, or are the cracks a result of the blowout or overall weakened side camber? I don't know.
In my own mind, I'm thinking that the gasket got in the way of the check valve, got bound up in there and caused some unusual pressure on the system.
I'm going to replace the chamber from a spare that I have.
Thanks for all the help. If you have any other thoughts, I would appreciate them.