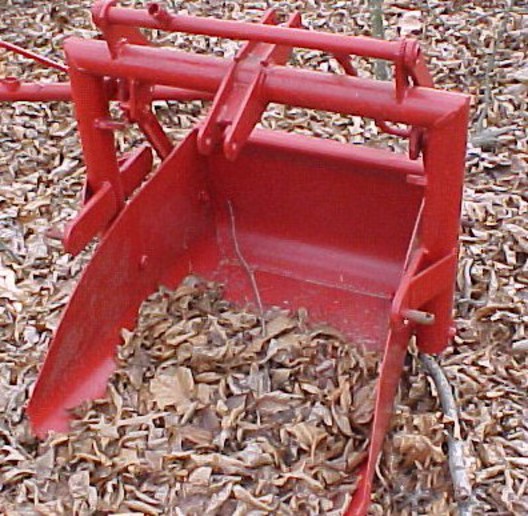 if you want a good scoop they work fine.
I have one that must be newer or older as mine has a welded sq corner frame.
It was given to me from my uncle's estate.
I believe it was blue and you know me, if it sets on the ready line, it must be painted, greased/oiled and ready for action.
I have enjoyed owning it and carried many a scoop of dirt/gravel with it.
a poor man's front end loader.
it will not give way like some of the cheaper one's might. be sure the trip mech works: as it has a few parts that much work properly for it to dump and then recatch.
price, i would not take near that price for mine, but it was my uncles and has family value to me.
if you do not have a front end loader, then get it, I believe you can always sell a good well made piece of equipment for a reasonable price. Plus it can dig forward or backwards, not all units can do that.