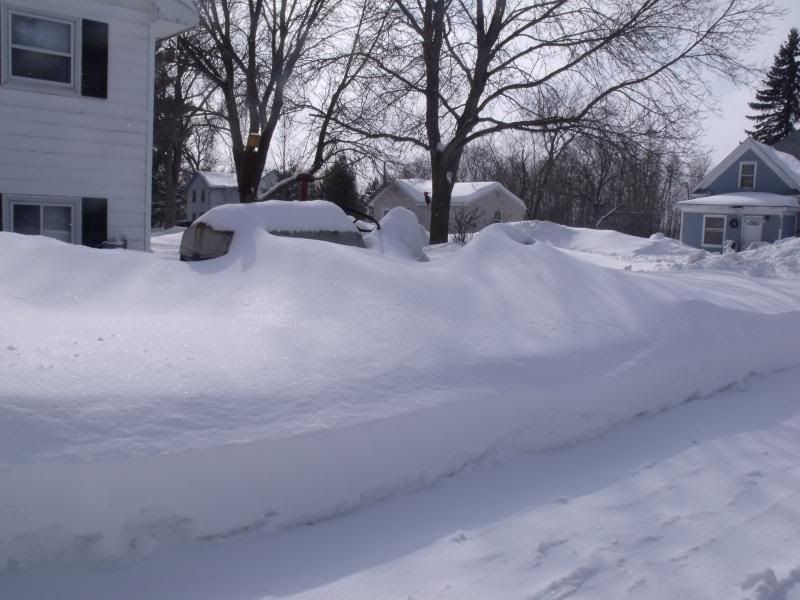 We're pretty protected here, but your wind, Rick, looks miserable. We're in excess of 65" total snowfall for the season, according to the local NOAA weather monitors.
Here's what it looked like after I cleaned out the driveway today. Can anyone find the missing 9N?
I've been trying to get taps out on the maple trees for nearly a week with no luck. One way or the other they're going out on Wednesday. I don't think we'll have much of a run until next week.
Colin, MN