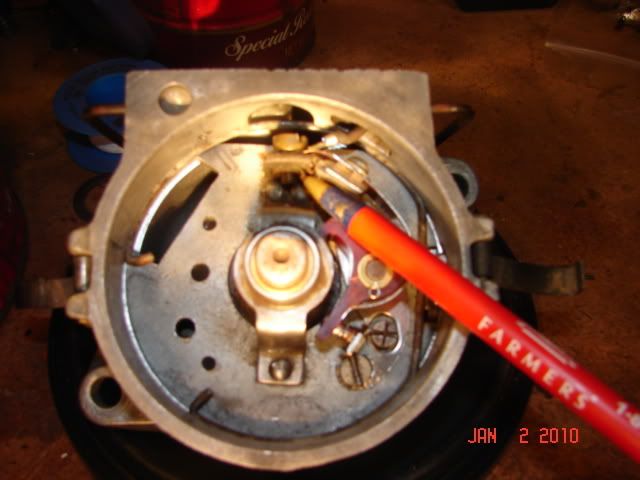 " Would it be common to have to file the timing slot to be able to get the 1/4" measurement? "
No.
Make sure you have the locking C clamp positioned correctly, as in the picture.
Were you able to easily tell the wide side of the tang from the narrow side?
Did you set the points gap before you set the timing?