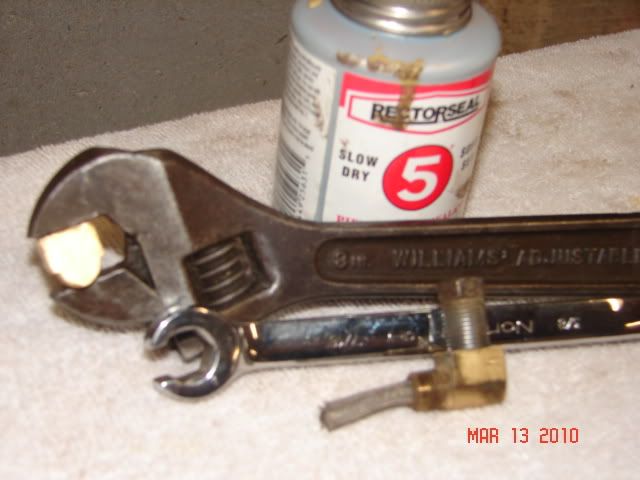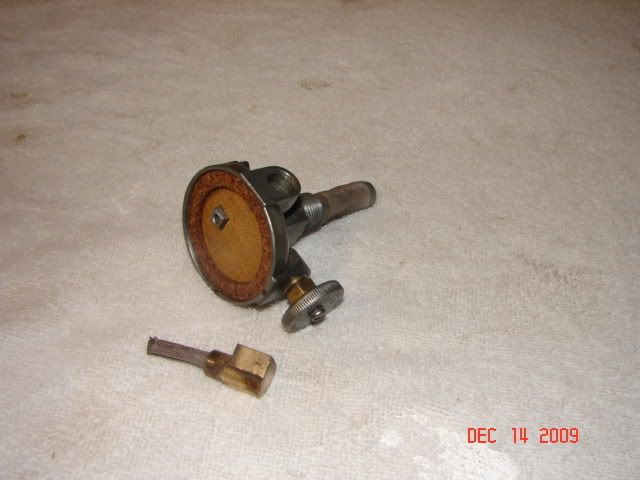 " Second since it will fail to stall if I pull the choke wouldn't that lean towards fuel and not spark?'
No.
Pulling out the choke gives you a richer mixture. So, you could have either a fuel or spark problem. As Jim just said.
But it does not matter what it "might" be. Don't guess. Just check for spark & fuel and eliminate one or the other.
The screens are in the brass elbow and in the top of the sediment bowl.
Be careful removing & re-installing the elbow. Don't honk down on it; it's brass. First, use a flare wrench to remove the fitting. (as in the picture) Next, if you do not have another fitting to screw into the elbow (as in the picture) then use a crescent wrench on the top & bottom (NOT the sides) of the elbow to remove it. Otherwise, you will distort it & you will never get the fuel line fitting back into it.