About a month ago I bought a pallet load of 80 lb bags of concrete mix. I transferred the load from my truck to the garage using pallet forks on the back of my 850. I was able to move half the load at a time....21 bags x 80 lbs = 1680 lbs. Plus the weight of the pallet and the weight of the forks, the total was probably close to 1750 lbs.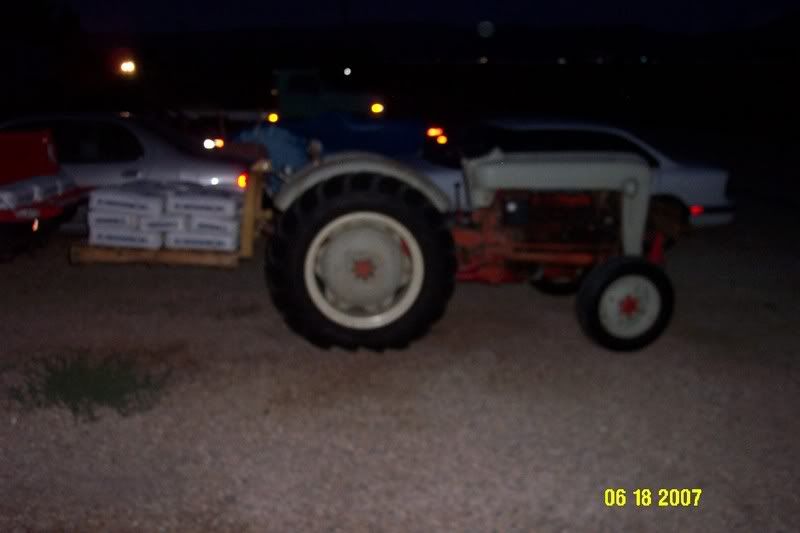 But in order to do it I had to put a bunch of weight on the front. I used two lengths of railroad track, one about 36" long and the other about 50" long, plus a solid steel trackhoe pin, 3" diameter and 30" long. I weighed each piece and found I had a total of 265 lbs on the front bumper and that only just barely kept the front wheels on the ground.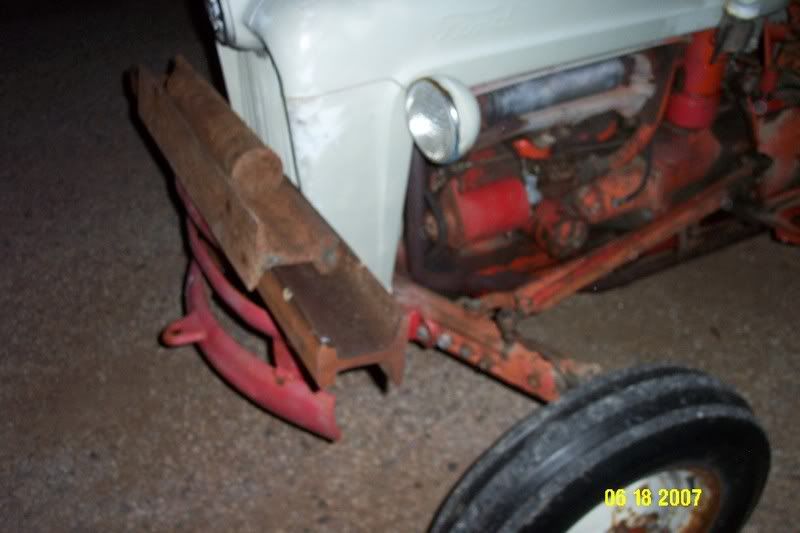 Luckily I only had to pull forward about 10 feet to clear the rear of the pickup truck, then back about 15 feet into the garage where I set the load down. I would not dare try to travel any further with that much of a load. It sure beat moving those bags by hand!
The 850 is a bigger tractor than your 8N so don't try anything that heavy.