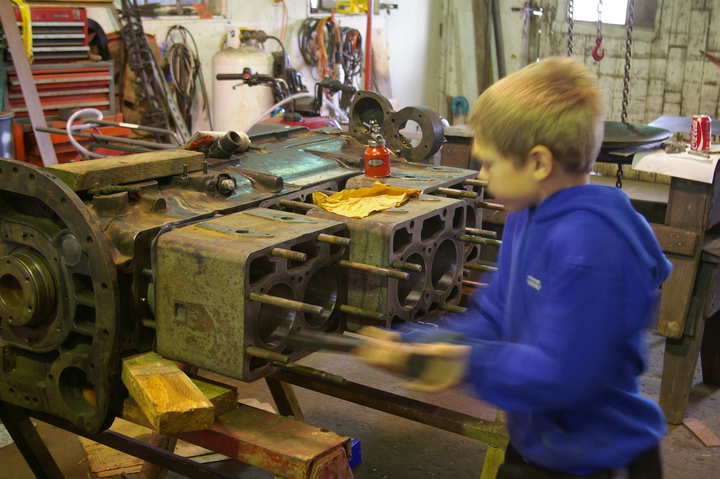 I'm sure sorry I looked up those prices. I was in denial. My Agco bill was $2300. I couldn't find the invoices, I know I sent the Agco ones in and got a "free" Hesston jacket and cap, but I thought I kept copies. When I priced the parts at Welter's Farm Supply in February 2012 this is what it cost:

Pistons $300 ea- I think I got the last set of +.040 available
Main bearings $275
Rings $360 for 6
Rod brgs $30 ea.
Don't have a price on the gaskets.
Machine Shop- Farmland Tractor at Tangent, OR
turn crank $450
Boring $240
Valve job $250
Should have used the money for a down payment on another tractor, but its my brother's tractor and he really likes it. It's been a long process to put it back together.
Here's a picture of my son helping to install pistons.