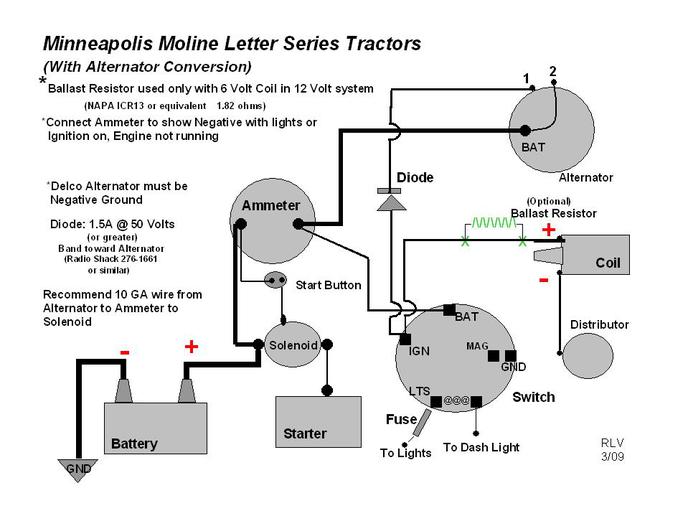 Here's a diagram
On the generator/regulator setup you had a BAT charge wire from regulator to ammeter and a L wire from regulator to input of light/ignition switch.
With alternator you can tie L and Bat wires together, or use L wire for the Diode to #1 pin on alternator and power switch off of alternator side of ammeter.
Ammeter should read negative with lights/ignition on and engine not running.
Check coil wires. With negative ground for alternator the negative (-) post of coil goes to distributor