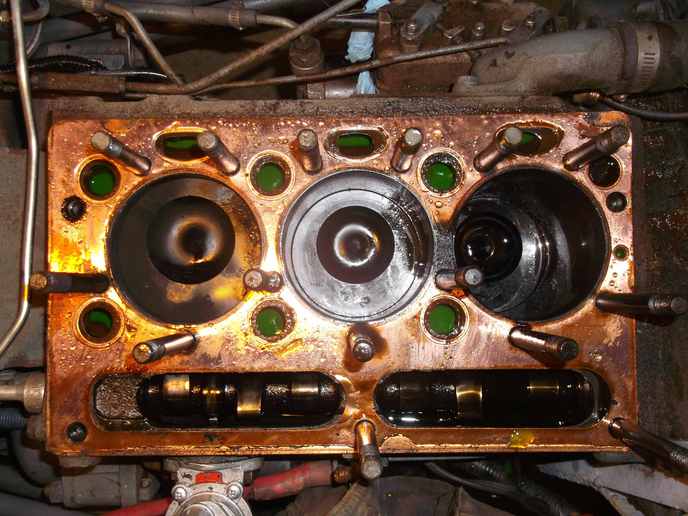 I need help identifying which Perkins 3.152 engine is installed in my mf 135 1965. This tractor had no nameplate and the serial number on the engine (37111450) doesn't seems to be listed anywhere, the kits available to me are specified with serial ending in D or DL. the block also is stamped Monocyl and GKN1842. I believe the tractor to be a 1965 since the pan was cast in september 1964. So far I think it is a US model because of the round fenders, no hand brake, no lamp in front grill. It does have a dash lamp, it has a 6 speed trany and the tach is running off the cam shaft. It also had no sediment bowl ahead of the lift pump.
If anyone can help me to more clearly define the right head gasket kit to order I would appreciate.
Here is a picture of the gasket still on the block.