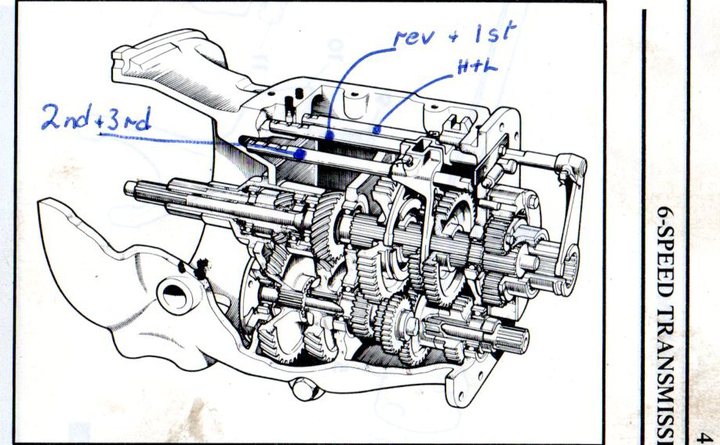 Hi,
The first part of your message suggests that the tractor has two gears engaged at the same time. The second part suggest that either the clutch might have failed or the shear tube has broken. This is there to protect the transmission from overload.
For the first part; remove the oil filler plug next to the main gear lever. Using a flashlight look inside and to the right hand side. You will see the two selector rods with the housings with the slots in which the ball on the end of the gearlever engages. In the neutral position these should be in line. You gearlever may not be engaged in one of them. If the gearlever is engaged in one of them move it back and forth to ensure that you have the 'neutral' position. With it in this position the other one should be no more than 5/8 -3/4" forward or backward of this position. Align the two selector housings if you can even if you have to use a long screwdriver or piece of 1/2" bar with a slight bend in it through the filler hole.
If you can see the selectors moving forward and backward in relation to movements of the gearlever then it is possible that a selector fork is loose on its rod.
To check the shear tube you will need to drain the transmission oil to at least the level of the bottom bolt on the LH side cover and remove it. Using the flashlight look forwards and upwards. You will see the sheartube. This has a splitpin approximately in the middle through it. It is possible that the splitpin has fallen out and the tube moved forward out of engagement. If it has, all well and good but I think that you have at least a gearbox problem.
Please let us know what you find.
DavidP, South Wales