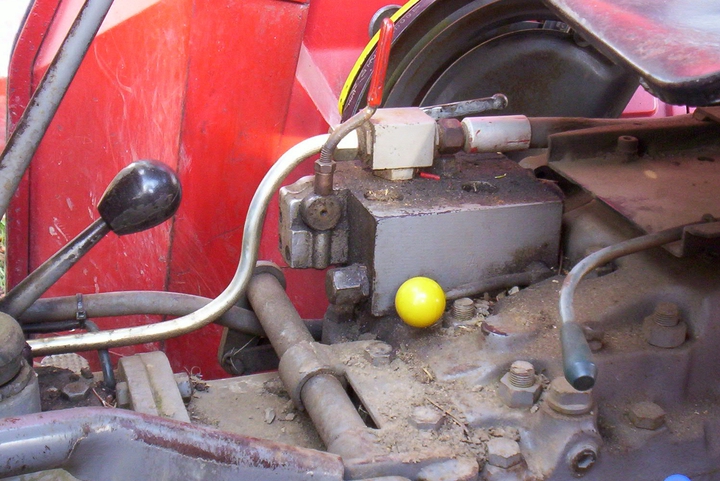 My 135 with MF type 35 loader and home made front end guard. No power steering, just big arm muscles!
Could hardly turn with a round silage bale on the front. I'm getting older now and am pleased with my 165 and type 40 loader because I now have PAS. The second photo shows the two models. You need the one at the back.
A loader can be used with a simple diverter valve but an (original) diverter and spool block is much better. The third photo shows the setup I had which allowed use of link arms or loader or external hydraulics.

Mike.