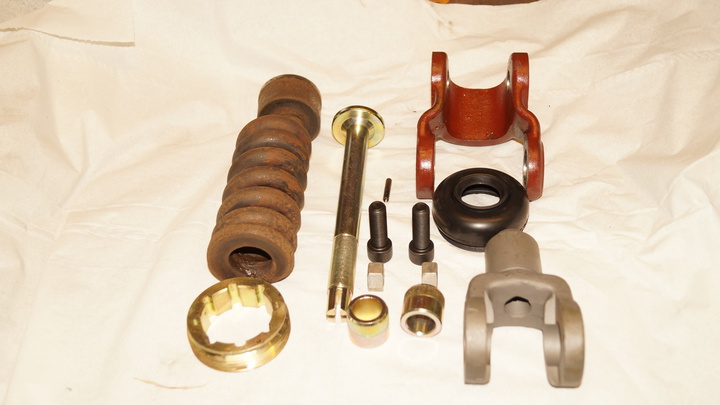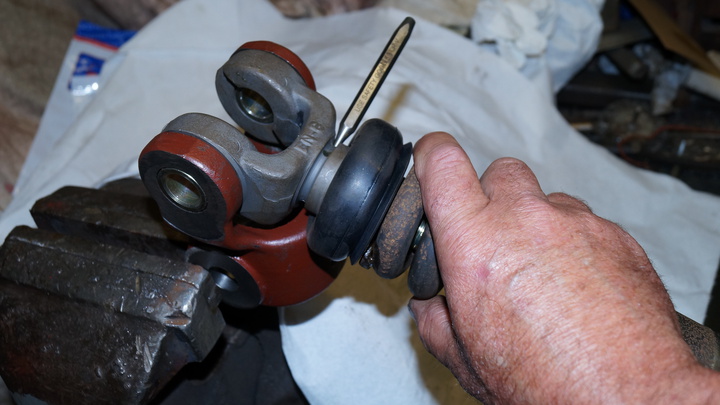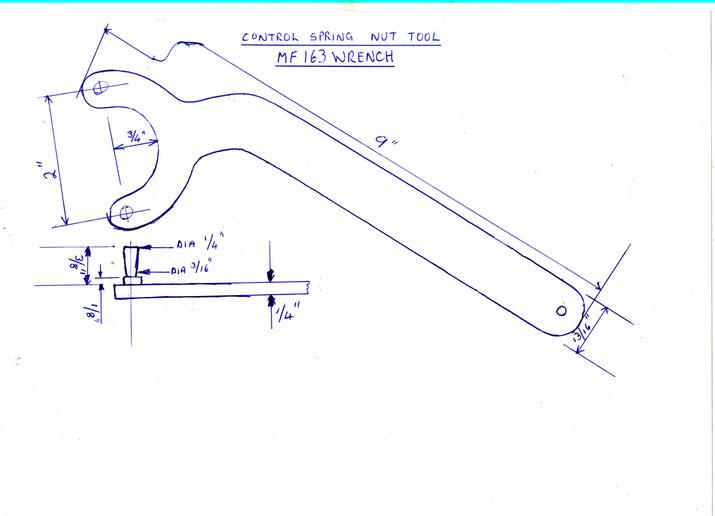 Hi Christos,
OK if there is play in the rocker yoke and control spring assy it won't be wasted time even if it is not the answer to the problem.
Refer to your manual but bear in mind that it might be necessary to drill the control spring nut to be able to close and free it. The easiest point to drill is at the 3 o'clock position. Using a 3/16" drill, drill two holes through next to each other. Using a punch close the nut and it should come out easily. Don't forget to remove the control spring grub screw.
With the assembly removed, remove the rubber plug in the yoke end. You will be able to see inside. If it appears badly rusted it is often better not to waste time and just saw through the plunger rod between the spring coils.
The plunger thread is extremely fine and will pick-up very easily. Using new parts or with the assembly completely stripped thoroughly clean the male and female threads. You may need to replace the bushes. These can be pulled in using a 5/8" unf bolt and nut. Cut washers to use as packing. Assemble, not forgetting a new rubber boot. Insert a pin punch through the yoke hole and through the end of the plunger. Adjust until the spring is STIFF to turn by hand....no more!
Fit a new groove pin. Ensure that the thread in the hyd cover is clean. Move the DRAFT lever to the fully lowered position. Support the assembly in one hand and screw in the nut with the other. Check continually for end float. Adjustment is correct when end-float disappears. Tighten the grub screw. Refit the socket head bolts and make sure that the rocker link CAN move but is not loose.
The photos show how to check the adjustment and the dimensions for what is on this side of the pond the MF 163 wrench.
Let us know how you get on.
Cheers
DavidP