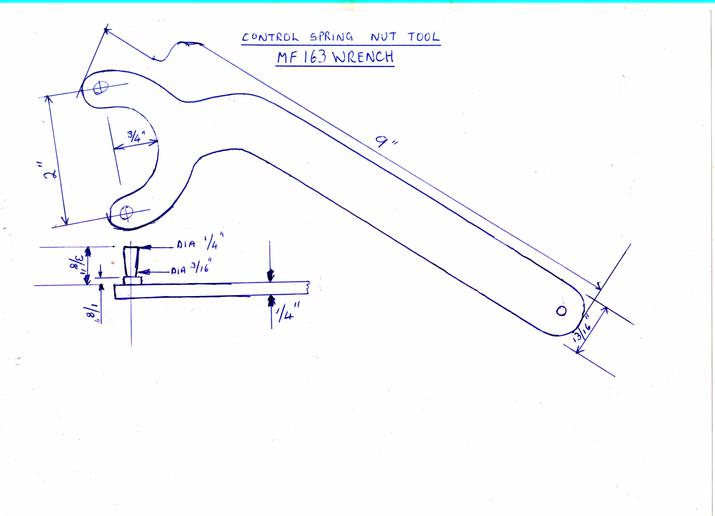 Hello Christos,
No sooner done than said with the sketch for the MF 163 tool. You should find this image sharper.
Before going into any thinking about the isolating valve operation have you checked that the control spring adjustment is correct and that the spring is stiff to turn by hand?
The fact that you have a plough fitted can certainly influence the lift if the/any play in the control spring and yoke is just enough to cause an imbalance on the control lever.
With the DRAFT position lever fully lowered check the yoke for end float. Ideally there should be none. If you have not done so it would be worth removing the CS assembly and making sure that the spring is STIFF TO TURN BY HAND.
If the Pressure Control components have been removed presumably you now have a relief valve fitted in the rear plate of the pump and not the plain plug.
I would want to be sure that the CS is correct before looking further.
Cheers
DavidP