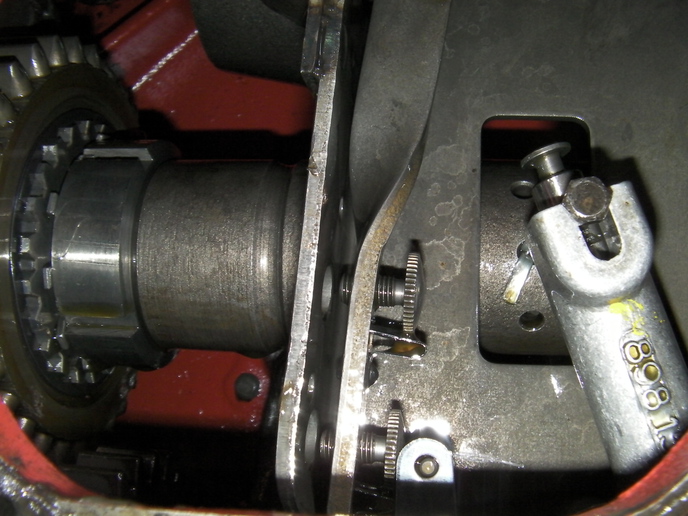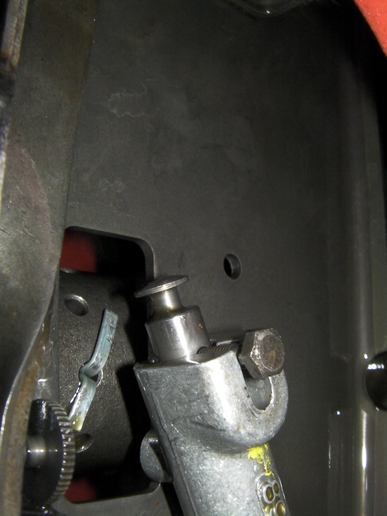 Hi David , thanks for your reply.
I tested the system with a round bale on pallet forks (about 300kg).
I did'nt want to spend much time on this job , so I raised the loader, put the right wheel on a concrete block and took the cover off without removing the foot plate.
I was having problems feeling around for the adjusting tube so I took some photo's.
They say a picture is better than a thousand words and these pictures say a lot.
Although I like things to be "in order" and origional, the tractor is mainly for the loader so it's not such a problem. The lift works and goes high enough to latch the pickup hitch.
It does however raise a few questions with respect to a relief valve, which assume is fitted.
The lift is not as strong as my MF155 which has the same back end so I was wondering if, as you said, some oil is leaking past the ram cylinder or the relief valve has a lower rating.
I have heard of this being done and with your experience I'm assume you have also seen such a modification. If so can you let me know if there are things I should check.
Mike.