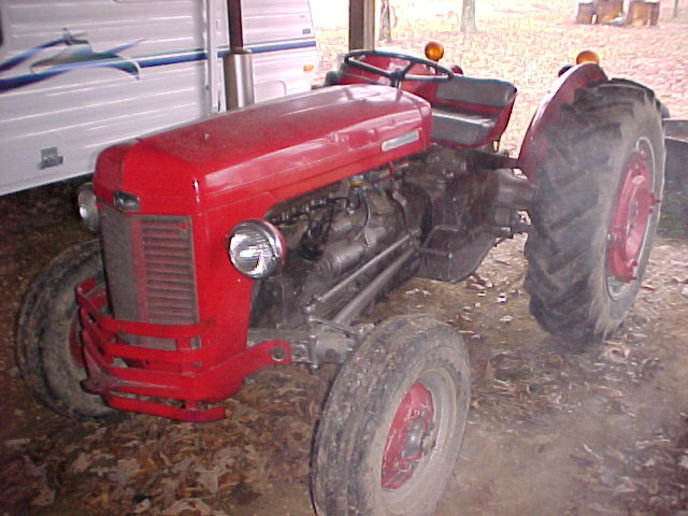 can you find a picture of what emblem you are looking for?
the attached picture is of my old 1957 TO-35, it was painted that cream color when new, the three hood emblems were chrome with red background. I repainted the tractor red so it would look like everyone else's newer fergy's and not an old case.
my tractor has the power spread wheels, upgraded foam seat, tach and dual clutch. so it would have been a regular TO-35, not a special model,
the 35 special model, to my knowledge, had the old metal pan seat, no tach, no power spread rear wheels and did not have the dual clutch.
I do not remember seeing a Deluxe decal on my tractor even when it was new.
maybe there were other options available that would have made it a TO-35 deluxe.
what other options does your tractor have that would have made it a deluxe model, maybe power steering, dual brake lock, as I understand you could get power steering as a option?
if someone had made the small hood opening that would latch down tight and not rattle, then that tractor would have been a deluxe model to me.