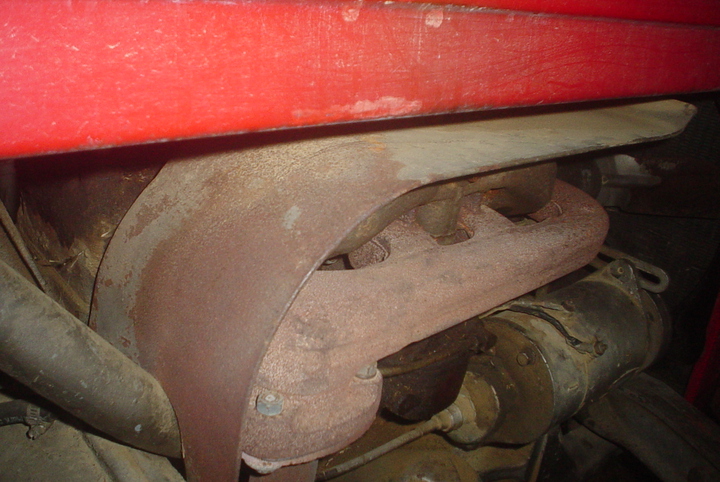 rdv,
I feel your pain,
no matter the fuel blend, I would not feel comfortable with the gas boiling.
my old TO-35 has a metal heat shield over the exhaust manifold, so it keeps some of the heat of the exhaust manifold away from the gas tank.
look at the picture, you might buy a heat shield for a to 35 or make one and retrofit to your tractor.
my old buddy, farmer don, he has a to30 and he was looking at the heat shield on my tractor one day.
same issue, he said the gas boils in his tractor and he did not like the sound of it, he was thinking of building a heat shield like mine.
I have never heard the gas boil in my tank, but who knows it may have.
I try to keep it tuned right, as it idles at 400 rpms and runs/pulls like a top.