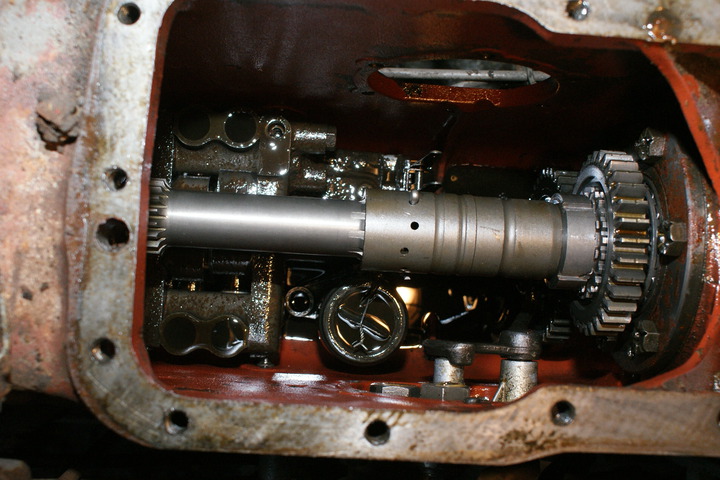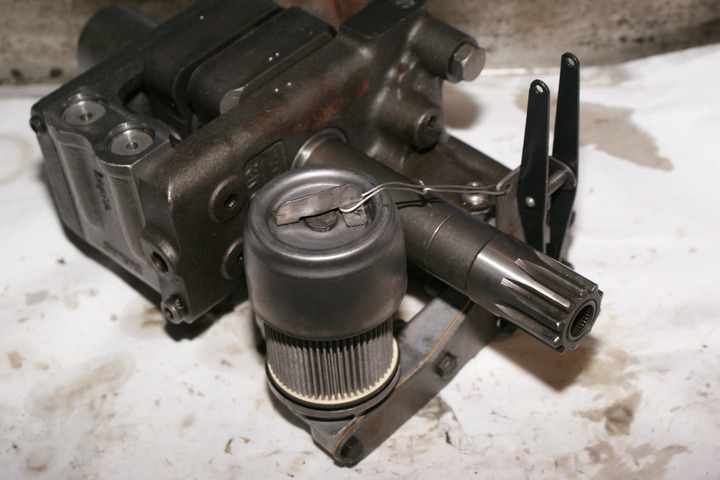 Hi Ken,
First of all the 3-point linkage does not lower 'under power'. The weight of the lift arms or implement take them down.
The slow drop will not be connected to the filter but it is always advantageous to check and clean the filter as you do not know when(if) it was done last.
The photos will show the location of the filter. As yours is a 'later' tractor, check on the underside of the rear centre housing and look for a triangular plate. Filters on later tractoirs could be removed via this plate. If you have this type, drain the oil and remove the plate. There is a wire clip to remove and then a nut, washer and spring. The filter will now fall out.If you do not have this type proceed as follows; Photo is of course with the hydraulic cover removed. It is not necessary to do this to remove the filter.
Remove any pipework, hand brake rod, and for better access the left hand footplate.
It is advisable to drain the oil completely or at least to the level of the bottom bolt of the LH side cover. Remove the cover. Be careful there are sharp edges. Cut the locking wire and remove it all. You may need a small pair of pliers to loosen and then unscrew the filter. There should be one full cup on top and a shallow cup underneath with an O ring under that.
It will probably come out as one assembly.
Clean or replace as required. Suitable electrical copper wire can be used to lock the filter. In 40 years of MF work I have not had one come loose but it's there for a reason.
Reverse the procedure and replace the oil etc.
DavidP, South Wales