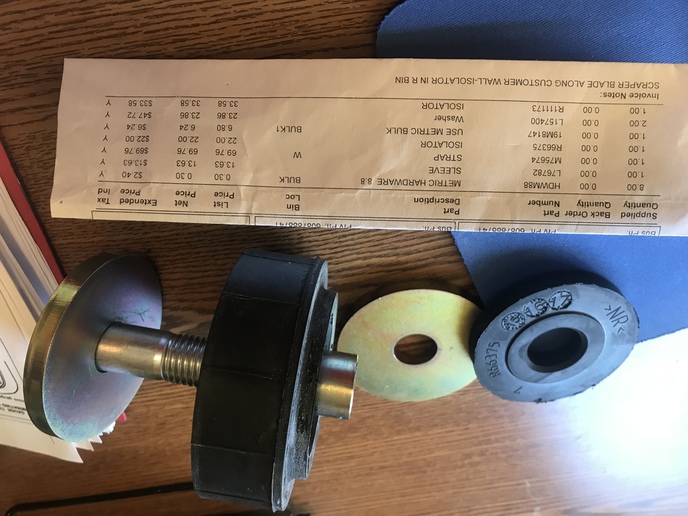 Hi Jeremy, here is a picture of the parts I was looking at to either isolate an air ride seat and/or the Rops in that 4320 cab. With some thought I believe you could do both with one design. On the Generation II and newer the cabs are mounted on theses isolators and the seat is mounted to the cab.
My idea was to cut the Rops part way up each leg and put two isolators in each leg sandwiched between heavy plates welded to the legs where the cut is. A seat platform could then be constructed above the isolators.Of course that voids any JD Rops guarantee and this is medium to major surgery.
These parts I found on a 7430 but I am guessing they are the same or similar from Gen II forward.
You understand these are just my thoughts. I have not done this and there is no guarantee of results.
Or keep it simpler and just incorporate the isolators into the seat mounting. Good Luck.
Paul