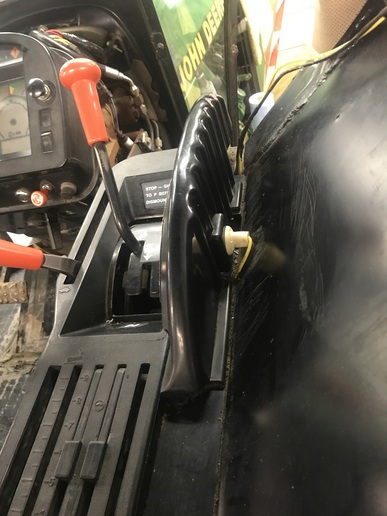 Please note the light in the picture. Is there supposed to be a cover or any kind of protective part to cover that light plugged into the right side of the 16 speed PS Control?
I looked in JD Parts but I don't see anything.
I am getting ready to put in a new cab kit. It seems Deere quality or design approach would have covered or protected that light and wiring with more than just the cab upholstery. I am pretty sure the upholstery won't cover it. In the Fehr kit I have there is a rectangular cutout at the position of that light.
Paul