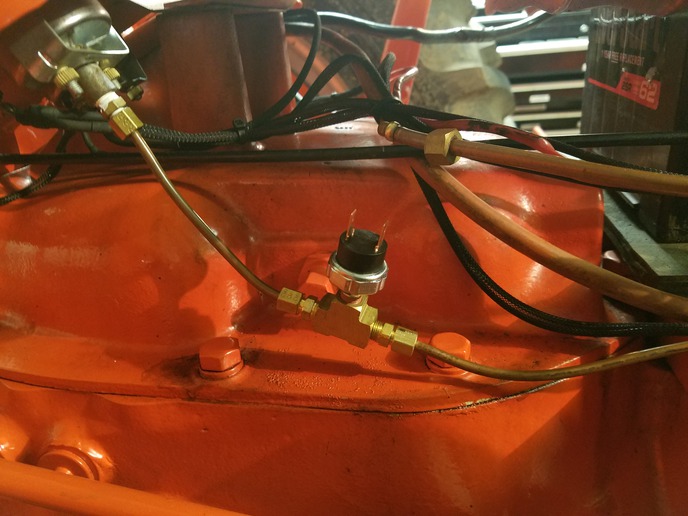 Loren, as you probably know, all "H's" with electrics were originally equipped with a "cutout relay" and didn't have a voltage regulator. The tractor also would have had a three-position light switch (lights off and low charge; lights off and high charge; lights on and high charge). That light switch had a resistor mounted to it. In the low charge mode (light switch fully pushed in), current through the field winding of the generator had to pass through that resistor which reduced the generator output ("low charge"). In high charge mode (light switch in the middle position or fully out) the resistor was bypassed and the field winding was connected directly to ground by the light switch. Then, because more current could flow through the field windings, the output of the generator was greater ("high charge").
So if you have a true voltage regulator as part of a conversion kit, your wiring will not be the same as any original factory wiring diagram. But the conversion should be relatively simple.
The armature wire from the generator ("A") which goes to the cutout relay should be reconnected to the "Generator" terminal on the voltage regulator. Since you don't need the cutout relay any more, it can be removed and the remaining wire from the cutout relay that goes to the ammeter should be connected to the "Battery" terminal of the voltage regulator. The field wire from the generator ("F") should be connected to the "Field" terminal of the voltage regulator. That field wire previously went to the light switch from the generator, so you need to disconnect it from the light switch and connect it to the "Field" terminal of the voltage regulator.
And then you should be able to swap out you old light switch with your new one which you stated is a two-position unit, on and off. Since you should have disconnected the field wire from the light switch in the step above, there should be only two wires remaining to the light switch. I assume your new light switch has only two terminals, so you can't go wrong there; simply transfer those two remaining wires to the two terminals of your new light switch and you should be good to go - assuming your generator is in good shape.
I attempted to sketch out schematics for the standard arrangement as well as for the conversion, but it ended up so small when loaded to this forum that it's almost impossible to read. If you want a better copy, send me an email and I'll send it to you...
I hope ol' John T sees this thread and responds. He's much more of an expert regarding this electrical stuff than I'll ever hope to be....