Answering this way so you get Bob's comments first, your answer can only come from your seat of the pants experience in the first place. Since you have an expansion valve controlling the freon flow thru your evaporator (thanks, TX Jim), you can no longer go by pressures per se, they only serve as troubleshooting tools at this point as a rule of thumb. When it's hot, your high side will be higher and what you get is what you got. In any event, one does not use the high side pressure for indications of how good the cooling is going to be, that's what the low side gauge is for.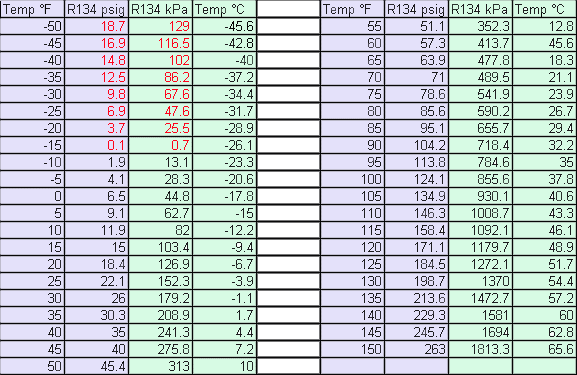 According to this chart which is actual freon temp and not ambient air temp, I would want a low side pressure of 30 to 40 PSI, the expansion valve may prevent you from going lower than 40 normally, but one can cheat the system by shorting it on freon by some set amount such as the 80% already suggested. This is almost forcing it to behave as an orfice tube system where low side pressure is what to go by entirely.
My seat of the pants advice would be to go by the frost on the outlet tube coming from the evaporator, you don't want it to ice up clear to the compressor, but I do like to see at least a few inches of frost going in that direction before I'll call it as cool as it can get.