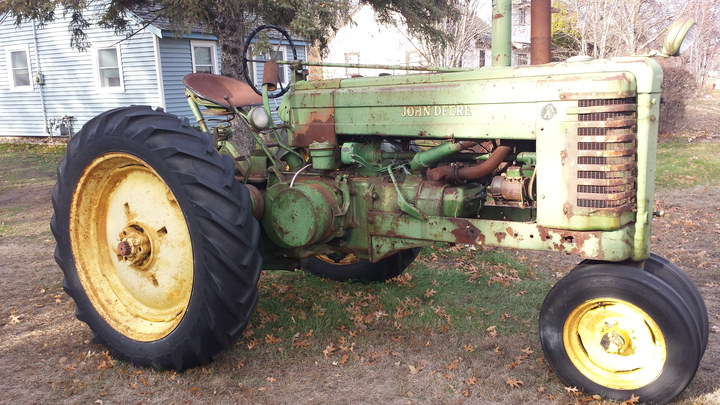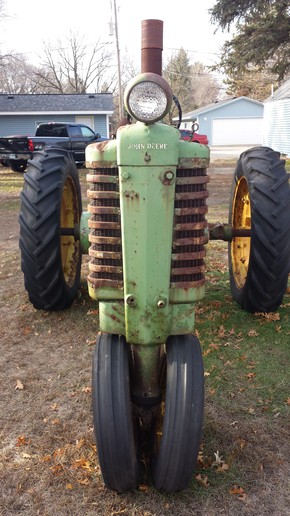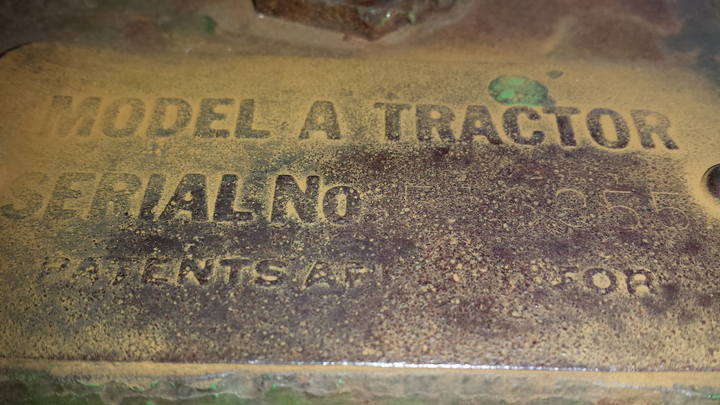 Well guys, after a second look, and seeing no cracks in the block and talking with the gentleman a little more, I ended up giving him the cash. I ended up giving $450 for it, as it sits. The tin is in good shape, a couple of dents on the right (clutch) side on the hood and lower portion of the grill. The hood has been cut around the muffler, but the patch job was well done. I may consider using the patch to repair the cutting job.
He was gracious enough to show me most of his collection as well (which was pretty impressive!). He has tractors from nearly every major make! (Several JD's, Massey Harris, a BEAUTIFUL Farmall F-20 wide front on steel, Minneapolis Moline, Case). It was really quite amazing! Enclosed you will find pictures, and the serial number is barely legible (513955) which makes this a 1941. He estimated it to be a 47. It just happens to be the same year as Gramp's Case SC! How neat is that?!
Now for the big question: What is the trick to getting the wheel clamps loosened after X amount of years being in the same position. I am going to have to narrow them up when I get over there to pick it up, in order to get it on the car hauler. Any tips (other than lots of lube and a big wrench)?