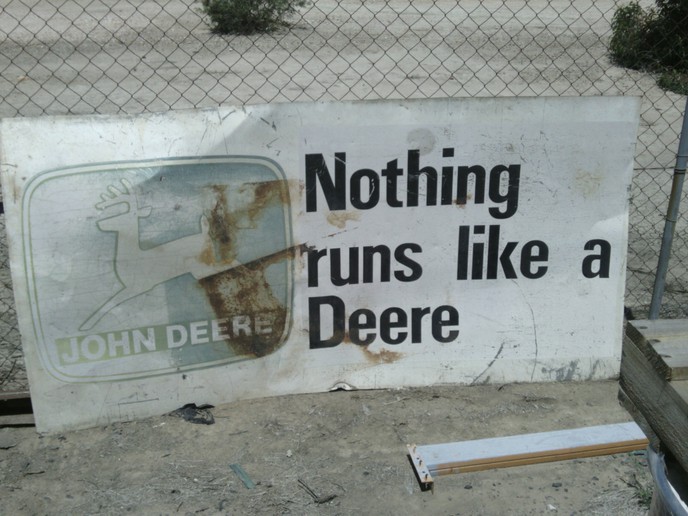 Yes B&D - I have had a good feed of Vegemite - it is "made from yeast extract from yeast grown on barley and wheat" as the jar says!!!
Contains
"Vitamin B1 -essential for brain function
Vitamin B2 -supports your nervous system
Vitamin B3 - essential for energy release
Folate -helps fight energy fatigue"
I have it every morning on soda crackers with a slice of old cheese -I really like it- since you are known for your old cheese B&D --you should give it a go, if you can find it in a store in Ontario -my wife Janis has never seen it in the grocery store though - if you can't find it, give me your address B&D, and I will mail you a small jar to try!!
As for the combine tires or "header tyres" as the Aussie's call them, a lot are mounted backwards -their theory - when you get mired in mud, there is a lot more traction to back out since there is no point going further ahead.
The tracks on the combine are a demo so far - everything here is dried up at present, but I suppose since there is no tile drainage here that with some rainfall, the red clay dirt in the area would get quite slippery quickly.
Also posted a picture of a 3' x 6' tin sign I picked up at the dealership that was just lying out behind the shop on the ground mixed in with assorted junk. It is now resting safely in my backyard. The leaping deer is quite faded but the lettering is still good. Otherwise it is in excellent condition with no tears or damage other than the rust that I will try to wash off.
Ken